iPhone 5S mogul 120fps camera would copy Galaxy S4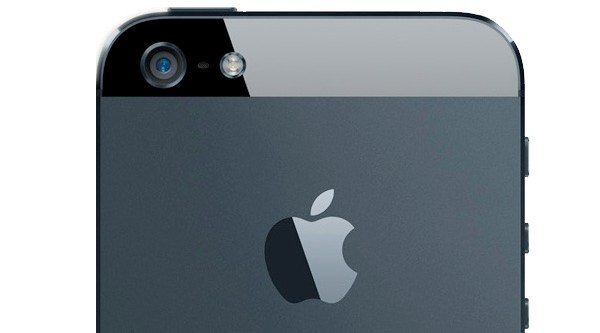 The hype is really beginning to build up now for the upcoming Apple iPhone 5S. This is expected to release in fall running iOS 7, also due for a public release then. Many more leaks are starting to appear regarding the next iPhone, and the latest iPhone 5S speculation surrounds a mogul 120fps camera, that some might say copies the Samsung Galaxy S4.
Just in the last week or so we've heard rumors about LTE-A for the iPhone 5S, seen leaked parts, and also heard of the possibility of local voice dictation that could be an exclusive for the phone. However, it's important to remember at this stage that none of the news we have heard so far is official, as Apple has confirmed nothing at this point. Nevertheless, it's always interesting to see the latest leaks and suggestions, as inevitably a certain amount of it turns out to be accurate.
It's widely expected that the iPhone 5S will have an upgraded processor, an improved camera, a fingerprint sensor, and some other more minor upgrades, but many people have been wondering about something rather more interesting that Apple could pull out of the bag. According to new reports, another possibility for the iPhone 5S is a slow-motion camera feature with a mode dubbed Mogul. The latest iOS 7 beta is said to contain references to Mogul, and initial analysis of the code suggests this would enable video recording at 120fps, although it's unclear at this stage what the resolution would be.
This high speed video capture would give extremely sharp video quality and slow-motion footage that would enable the viewer to see all of the glorious detail. This would be a real boon to potential customers for the iPhone 5S, but we want to point out that the Samsung Galaxy S4 already features a slow-motion feature with 120fps video recording. You can see a slow motion test with the Galaxy S4 in the video that we've embedded below this story.
Although the evidence of the Mogul feature for the iPhone has been found in iOS 7, there's no guarantee that this will come to the iPhone 5S, but the possibility seems to be there. It's definitely in development though, so is more than likely to come to a future iPhone, if not the next one. Testing has found though, that the hardware of the current iPhone 5 does not support the Mogul feature.
The Samsung Galaxy S4 Android smartphone is already hugely successful, and as with previous iterations it will no doubt be the strongest competition to Apple's next iPhone. Whenever we write about Samsung and Apple devices, we are always inundated with comments from readers who are fiercely loyal to their respective Android or iOS platforms, and the development of this Mogul feature that could come to the iPhone 5S is almost inevitably sparking 'copycat' claims.
We have been taking a look at comments to reports about the new Mogul feature revealed in the iOS 7 beta, and it's plain to see that many Android device enthusiasts are keen to point out that the Galaxy S4 already has a slow-motion feature. For instance there are comments that the Mogul feature has been "ripped directly" from the Galaxy S4, while others point out that Apple is just "playing catch-up."
This is certainly an interesting development for Apple iPhone watchers, and we'd like to hear your thoughts about the Mogul feature for the iPhone 5S. Are you hoping that this slow-motion video feature makes it to the next iPhone? Maybe you're a Galaxy S4 user and also have feelings that this feature has been ripped off from the Samsung handset? Let us know with your comments.
Source: 9to5Mac