Royal Baby due and apps that help with name choices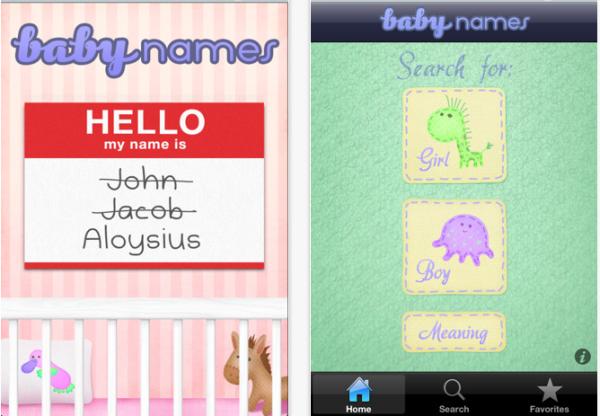 There will obviously be millions of new babies born this year and choosing a name for some parents can sometimes be difficult, and for years there have been books available to help with these decisions. Now with the Royal Baby due we are looking at mobile apps that can help with choosing names.
First up for Android users is the free 50000 Baby Names application that allows parents to learn the origin of the names and their meaning, and there are over 50,000 boy and girl names available in the app. Users can search by meaning and there is also baby name polls with the option to browse via origin or country, and favourite names can be stored or shared by email. To find out more or to download hit Google Play.
For iOS users we have the free Baby Names app that has more than 60,000 boy and girl names all with an easy to use interface. There are details for each name of the origin, meaning, pronunciation, and even how popular it is. A custom search feature allows users to narrow their search down to filter results, and favourite names can be saved to see how it looks with a middle and last name.
Another free app for Android users that is also called Baby Names promises users help in finding the perfect name for their child, and is packed with over 30,000 names. This also includes details about the origin of the name and you can find out how popular each one is for any year going back as far as 1880, and names can be shared via email and Facebook. Head over to Google Play to find out more.
Next up is another free application that is again just called Baby Names and promises to be the easiest and fastest app of its kind, and also has over 50,000 names. These can be searched by starting and ending letters, gender, and origin with favourite names can be saved to a list.
My Baby Names & Meanings is another free Android application that is jam packed with features that has a whole host of information about each name contained in the app. Users can search for custom surnames, famous celebrity names, and meanings from various cities.
Names can be sorted by nationality that includes the likes of Arabic, African, and English baby names among many more, and names from over 70 origins are available. These include English, Indian, Jewish, Greek, Muslim, and many more. Hit Google Play to find out more or to download.