Samsung Galaxy Tab 3 Plus 2560 x 1600 display possibility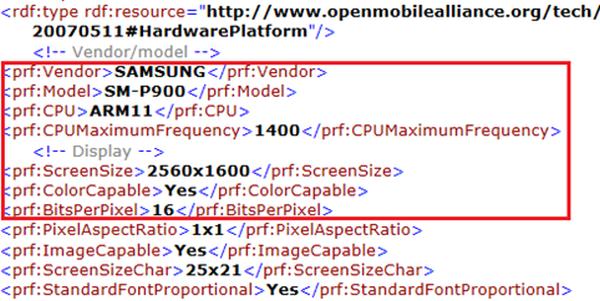 Samsung has been busy expanding both its tablet PC and smartphone range in the last few months with a whole host of new products already announced. Obviously this won't be the only new hardware that will become available this year, and now there is the possibility of a Samsung Galaxy Tab 3 Plus with a screen resolution of 2560 x 1600.
While we have been hearing a lot of news recently about the upcoming Galaxy Note 3 and serial numbers appearing, the company's own website has again posted some UA Prof files that this time reveal a new high end tablet that has a 2560 x 1600 resolution display.
The device may be the Galaxy Tab 3 Plus and will follow the rest of the new range that was recently launched, and will join a number of other Android tablets that also have high resolution displays. It has the codename of SM-P900 with what seem like three different variants that include one for Wi-Fi only, a 3G version, and an LTE model.
According to the report the letter P could suggest that the new model won't feature an S Pen stylus, and it must be getting close to the time that the Samsung Galaxy Note 10.1 is due an overhaul. Other than the screen resolution the UA Prof Files doesn't divulge much else about the device except the unnamed processor will be running at a 1.4GHz clock speed, and the operating system is the 4.2.2. variant of Android Jelly Bean.
You would have thought that the Samsung Galaxy Tab 3 Plus would be unveiled at the upcoming IFA 2013 event that starts towards the beginning of September in Berlin, Germany. We will have to wait and see what Samsung does have up its sleeve with regards to new hardware in the tablet market, but many were underwhelmed with the last bunch of offerings from the company.
Source: SamMobile.