Samsung Galaxy Note 3, deciphering the rumors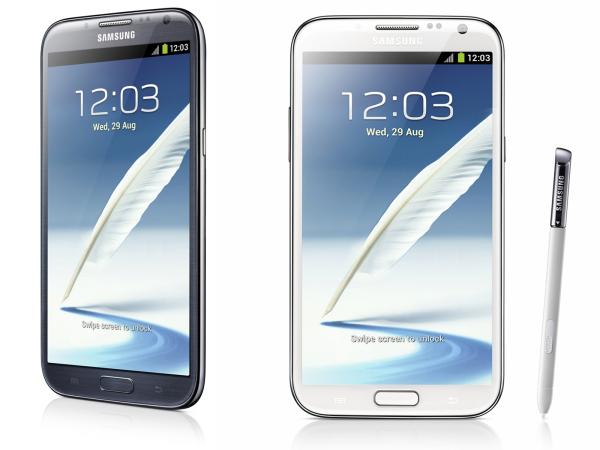 We are now used to seeing numerous rumours and speculation leading up to many flagship smartphone releases, which is now not only confined to Apple and any new iPhone model. Sometimes these can prove to be pretty accurate and we are now deciphering the rumours surrounding the Samsung Galaxy Note 3.
The rumour mill has certainly been kicking into overdrive these last few weeks with the Galaxy Note 3 expected to be launch in September with a global release shortly afterwards. Most recently the device received some certification in Indonesia that followed model numbers for four different versions of the device appearing on Samsung's own website.
This fell in line with previous talk that the company was going to use Super LCD and Super AMOLED displays for the handset, while the screen size has been changing in some of the rumours. Previously some Samsung executives suggested that the Galaxy Note 3 will use a 5.9-inch display, but more recently it has been claimed to actually be 5.7-inch.
The smaller sized display does fit in better with the company's history with its flagship smartphones, as the Galaxy S4 saw a similar increase in size as did the Galaxy Note 2. It looks certain though that whatever the size it will feature a Full HD resolution screen.
There have long been claims now that the handset will come using the Qualcomm Snapdragon 800 quad core processor in the US and Europe, while other areas will use a Samsung Exynos 5420 chip. While the device is also rumoured to have a slimmer form factor there have also been reports of 3GB of RAM under the hood, and the handset is likely to offer some of the software features that made their debut on the Galaxy S4 such as Eye Scroll.
While there may not have been any solid rumours on the matter many Samsung fans would love the option of having dual SIM card support on the Note 3, and the camera specifications are likely to at least match the Galaxy S4.
It seems there is a good chance of the handset being released running the yet to be announced Android 4.3 Jelly Bean software, and while test results have been seen with Android 4.2.2 by the time the Note 3 arrives it will should have the later version of the OS installed.
Whatever Samsung does provide with the Galaxy Note 3 we can expect it to prove to be the most successful device in the series so far.
Are you planning on getting the Samsung Galaxy Note 3?