Jawbone Up vs Fitbit Flex vs Nike+ FuelBand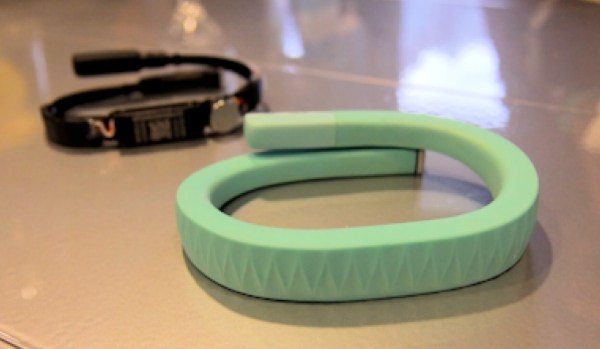 One of the growing fields in mobile technology appears to be wearable technology, with more and more people catching on to just how useful these devices can be. Today we want to look at the Jawbone Up vs. Fitbit Flex vs. Nike+ FuelBand activity trackers and give readers some information about these three examples of wearable devices.
Activity trackers are of benefit to people who want to improve their health and fitness levels. They are worn on the wrist, and at a basic level they measure your activity levels and how many steps you've taken throughout the day, and then use a mobile app for the data. Some also have other features. Starting with the Jawbone Up, the price of this band is $130. It used a 3-Axis accelerometer to measure steps, calories, food, and sleep, and the accompanying app is available for iPhone or Android devices.
The Fitbit Flex (pictured immediately below) is priced at $100 and also uses a 3-Axis accelerometer that measures, steps, sleep, calories and food. Similarly to the Jawbone Up, the accompanying app is available for iOS and Android platforms. Finally the Nike+ FuelBand is priced at $149. It uses a 3-Axis accelerometer that measures, steps, calories and Nike "Fuel," but the accompanying app for this one is only available for iPhone.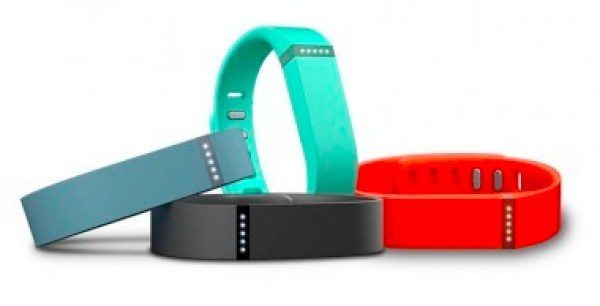 A recent report looked into these trackers in a bid to get an idea of the features and find out which was most accurate. The Jawbone Up got the vote for best design, as it's simple to put on the wrist, with no clasp or snap required. The Fitbit Flex was also felt to have a good design and is made of comfortable elastomer, but this accessory does use a clasp so is not quite as easy to put on. However, the Nike+ FuelBand didn't come out as well, being a more chunky and unyielding design with a snap fit.
One thing the Nike+ FuelBand benefits from though, is that it shows the user the time, steps taken and calories burned, right on the band, while the other two bands do not have this ability. For mobile syncing the Nike+ Fuelband and Fitbit Flex both use Bluetooth for wireless syncing, but with the Jawbone Up the user has to attach their phone to the band via the audio jack for syncing.
As far as the apps are concerned this is an integral factor with accuracy being particularly important. Before we get to that though, it is pointed out that the whole experience is enhanced if you have friends using the same app as you. Getting back to accuracy, the Fitbit Flex and Jawbone Up came out best for short-term accurate tracking. The Nike+ FuelBand (pictured immediately below) tended to be on the more conservative side. The reviewer measured the results of the bands against a hip pedometer, which is generally regarded as more accurate to get these results. However, all three bands over several days of testing registered more steps than with the hip pedometer. Even though the Fitbit Flex and Jawbone Up can be calibrated for accuracy, it was noted that this didn't seem to make a significant difference.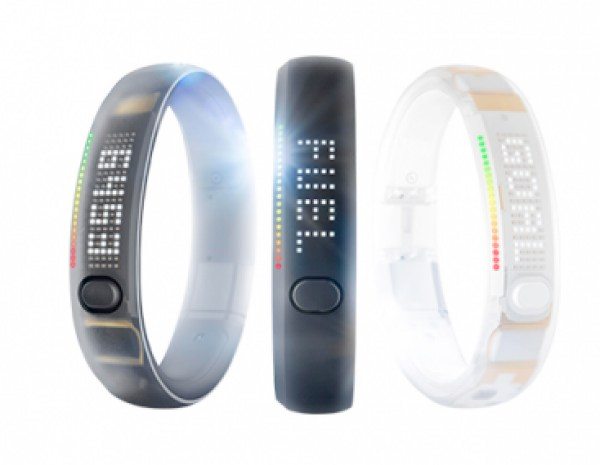 The sleep-tracking functions were also looked into on the Jawbone Up and Fitbit Flex, which both use their accelerometers to gauge movement. Both seemed to reflect the fact that the reviewer had several nights of bad sleep. Another aspect noted was the battery life of all three bands. The Nike+ FuelBand and Jawbone Up gave equally good results of almost 10 days use on a single charge. However, the Fitbit Flex was showing low-battery strength after 6 days.
The verdict after several days of testing was that overall the Fitbit Flex performed the best. Accuracy and speedy wireless data syncing were both praised, and the fact that it works with iPhone and Android was a plus. It's also the cheapest of these three activity trackers. There's still room for accuracy to be improved with this kind of wearable technology though, and that's something we hope to see in future products.
We'd really like to hear your opinions on these activity tracker bands. Of the Jawbone Up (pictured below), Fitbit Flex, and Nike+ FuelBand, which would you be most likely to opt for? Maybe you already use one of these bands and could let us know if you'd recommend it to other readers or not? Send us your comments on this.
Source: AllThingsD