Swipe In Cash Out Android app pays you to unlock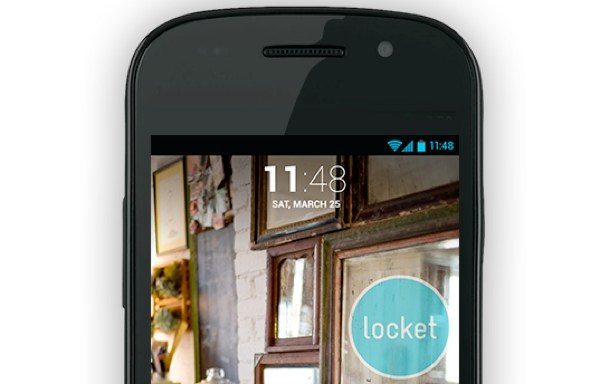 We often bring readers news about apps and today we have some details about an Android lifestyle app called Locket. The intriguing aspect of Locket is that it actually pays you each time you unlock your phone. Better still, it's a free app from Google Play, so why not try it out.
The new Locket — Swipe In, Cash Out app is a neat idea that enables you to earn something for virtually nothing. All it requires from you is that you'll lose the usual background on your lock screen and it will be replaced by ads. When you open your phone and see an ad you simply need to swipe left if you want to find out more, or swipe right to proceed to use your phone as you usually would.
Whether you swipe left or right you'll still get paid 1 cent each time, with a maximum amount of times set at 3 per hour ($0.03 cents). Okay, so it's not big money but it is easy money. When you have some money earned you can choose to cash out, put the amount on a gift card, or donate it to charity.
The Locket beta app version 1.0.1 is only available for the US at the moment, but if it takes off then it's likely to spread. If you want to check out Locket head to Google Play here or go to GetLocket.com. The app is compatible with devices running Android 2.2 or later.
We're intrigued to know what you think of the Locket app idea, so do please send us your comments to let us know. Will you be downloading this Android app from Google Play?