Nokia Lumia 520 release and price on AT&T GoPhone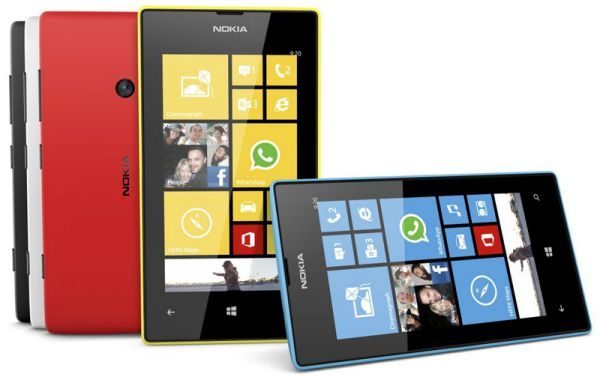 AT&T has just announced the Nokia Lumia 520 release date and price on the prepaid GoPhone portfolio, they are already set to launch the new Lumia 1020 on July 26th but we will concentrate on the 520 for now.
The Nokia Lumia 520 on the AT&T GoPhone brand will release on July 26th with a $99.99 contract free price tag, the 520 will feature a 4-inch LCD 800×480 screen, 1430mAh battery, 512MB RAM, 5-megapixel rear camera, and 8GB internal storage.
There will only be 5GB of memory user-accessible and it will be 4G compatible, which means it will sport HSPA+ connectivity. It also comes with 7 GB of free SkyDrive storage and the Windows Phone 8 operating system.
OK, the Nokia Lumia 520 is not the best when it comes to top specs, but it does come with AT&T 4G connectivity and the pricing system seems rather reasonable.
Only $99.99 with no-commitment means this will be highly affordable, other features include free global HERE Maps, offline HERE Drive to access turn-by-turn navigation, Nokia Music, Live Tiles and much more.
AT&T have also announced its new Mobile Share plans, these include the 300MB and 2GB data plans that will start on July 26. If you opt for the AT&T 300MB plan it will cost $20 per month, customers will have to still pay a monthly fee to access for each device, this means messaging devices and smartphones would be $50 and $70, respectively.
There are no pricing details on the 2GB option, the 1GB and 4GB option that are currently available is priced at $40 and $70 per month respectively.
Only 4 more days to wait, until then what do you think of the Nokia Lumia 520 release and price on the GoPhone brand and the new Mobile Share plans?