Micro Phone fits in wallets or purses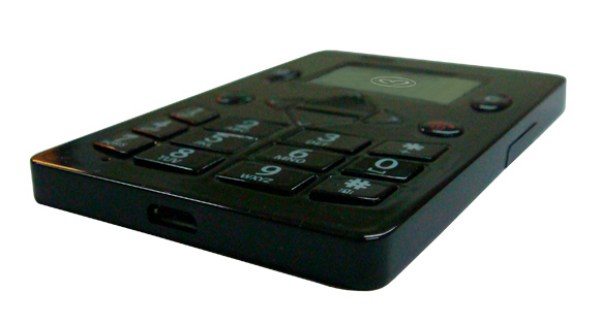 We always enjoy bringing readers news on innovative ideas and increasingly we are seeing a lot of interest in funding campaigns to put a project into production. Today we have some details about the Micro Phone, a device with Bluetooth 4.0 BLE, that fits in wallets or purses.
The Micro-Phone is the subject of an Indiegogo funding campaign, and earlier today we gave readers details of another of these campaigns, on that occasion it was for the Ubuntu Edge smartphone. Back to the Micro-Phone, and this features tracking so that you will always be able to trace your wallet, purse, bag, car, or even your child.
A pre-production version has now been completed and approved and we're showing an image here. There will be slight changes to the full production model with further enhancements to be made. A lot of people obviously think the Micro-Phone is a great idea as the first full production of 5,000 units has already sold out, thanks to early adopters of the campaign. This means the campaign has been extended for another 30 days and extra funds raised will be used to develop the Micro-Phone and new Micro-Phone + Tracker.
The Micro-Phone is only the size of a credit card and just 5.5mm thick with a weight of 40g. There are many people who we think would appreciate a very small smartphone that's easy to carry around and that's where the Micro-Phone comes into its own. The Micro-Phone + Tracker will alert you if your bag or purse is moved from within a certain range, great for if you leave it behind in a store or somewhere else when you're out and about.
The funding goal for the Micro-Phone was $50,000 but already over $160,000 has been raised. To find out more about Micro-Phone head to Indiegogo here. You can also check out the video that we're showing you below this story to see more about the Micro-Phone. Do you like this product so much that you might back it yourself?