Sony Xperia Z Ultra India release date soon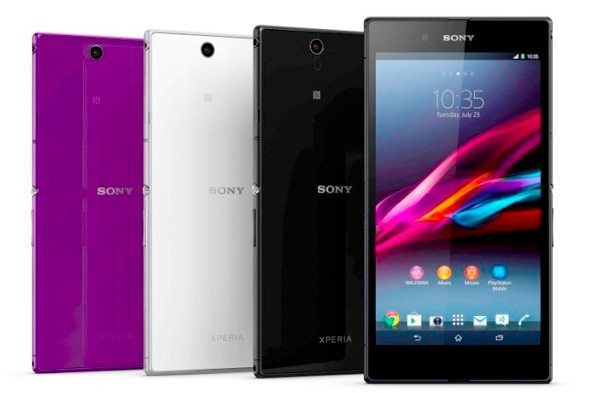 We have some news today for our many readers in India regarding the Sony Xperia Z Ultra smartphone. This is a much-awaited device due to launch in various regions worldwide, and it now looks as though the Sony Xperia Z Ultra in India will have a release date very soon.
The Sony Xperia Z Ultra is likely to be another big hit for Sony following the success of the Xperia Z. The Z Ultra is dust and waterproof, as was the Xperia Z, but where it differs is that the Ultra has a whopping 6.4-inch display. The phone is already available to pre-order in some regions and has now shown up at the online retailer Saholic for India.
There's no actual release date listed yet, but there are widespread rumors that it could become available on July 31, so not too much longer to wait if the murmurings are accurate. Saholic hasn't yet listed a price either, but in Hong Kong the pre-order price is HK$ 6198, that equates to around Rs. 48,000. There's no confirmation of pricing for India, but we'd imagine it would be around the same price as for Hong Kong.
This is a smartphone with an impressive line up of specs including a 2.2GHz Qualcomm Snapdragon 800 quad-core processor, Adreno 330 graphics, 6.4-inch full HD display and 344 ppi, 2GB of RAM, and 16GB of internal storage (expandable via microSD). It also has an 8-megapixel rear camera with 1080p video capture, a 2-megapixel front-facing camera, 3050 mAh battery, and it runs Android 4.2.2 Jelly Bean.
The Xperia Z Ultra comes in black, white or purple color options and has dimensions of 179.4mm x 92.2mm x 6.5mm, weighing in at 212g. If you want to check out some more about the Sony Xperia Z Ultra then head to Saholic here, where you'll see it's listed as 'coming soon.'
We'd like to know what you think of the Sony Xperia Z Ultra? What would you be willing to pay for this phone? We always enjoy hearing from our readers in India so please do send us your comments.