Path app 3.1.1 update and full changelog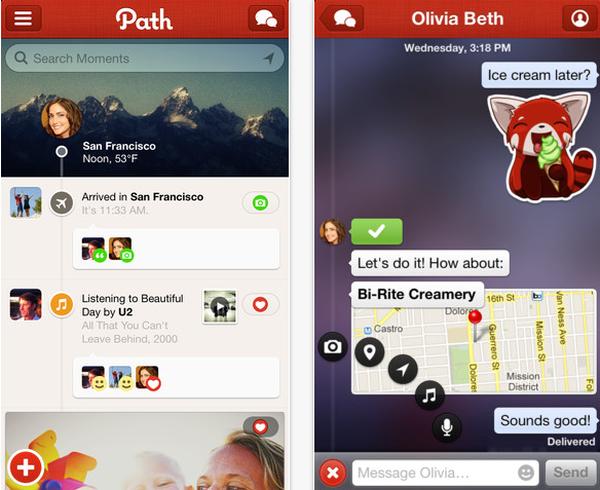 Social networking has grown into a massive business over the last few years and we often see numerous applications that can offer ways for us to share our experiences with our friends or family. Now the popular Path app has received the 3.1.1 update and we have the full changelog for you.
The application is designed to bring you closer to your friends and family and was recently updated to provide a new iPad interface along with ability to use stickers in comments. Now the developers have updated the Friend Progress Bar with users being able to quickly remove it from their feed with a single tap.
You can now also edit your password and email address via the settings option without the need to actually leave the application, and some new stickers have been provided along with some bug fixes. There is now Adventure Time with Jake the Dog and Finn the Human, and a number of new filters have also been added.
These include Peacock that has been inspired by the bird and is promised to make whites whiter and brights brighter. The app is used by millions of users around the world and the new sticker pack is inspired by the hit cartoon series Adventure Time.
The app continues to receive 5 star ratings from iOS users and photos can be imported from the likes of Facebook, Twitter, Instagram, and Foursquare so you can keep them all in one private place. Users can share content with up to 150 different people and images can have your voice, location, media, and stickers added to them.
If you have yet to try out Path it can be found on the App Store here.