Nexus 7 2 pre-order, price with Currys UK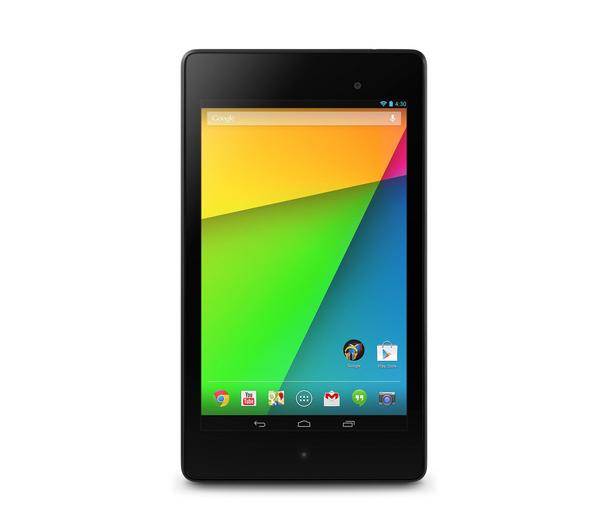 Yesterday after weeks of leaks and rumours Google unveiled to the world the second generation Nexus 7 tablet PC, and while the company provided a release date and pricing for the US market they only stated the other markets would get the device in the coming weeks. Now though the Nexus 7 2 UK pre-orders are getting underway with a price at Currys UK, but consumers in the country may have a bit of a wait.
The New Nexus 7 was finally showcased to the world with its new specifications and features, and the fact it will be the first device to ship with the new Android 4.3 Jelly Bean operating system already on board.
Now the Dixons Retail Group has begun taking pre-orders for the device with the 32GB Wi-Fi only model priced at £239.99 which is up from £199.99 for the old model. The 16GB New Nexus 7 can be had for £199.99 which again is an increase from £159. So the Nexus 7 2 features are coming at a slightly higher price.
The retailer is taking pre-orders now with availability pegged for the 13th of September, which considering US consumers will get the device next week is quite a wait. There is a chance though that the device could become available via Google Play sooner than third party retailers, so hopefully this will be the case.
We decided to check a number of other retailers and the likes of the Carphone Warehouse, Clove, Expansys, and Amazon don't at the time of writing have the device listed. In fact Clove didn't have the old model stocked anymore.
Dixons Retail Group also owns PC World that is also stocking the device and we should now see the price cuts for the original Nexus 7 begin to spread now that the new model has been announced. A word of warning though, high street retailer Argos is currently listing the old 16GB model but have 'new' next to it in the products listing, so don't confuse this with the device that was announced yesterday.
Do you hope the New Nexus 7 is released sooner in the UK?