Low cost iPhone 5C may release with 5S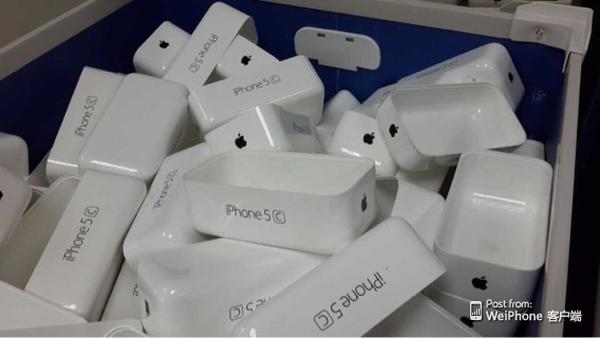 There has long been talk that Apple were finally going to offer a cheaper smartphone alternative to the world which would be targeted at emerging markets where rival manufactures have stolen a march on the company. Now there are rumours that the budget model will be called the iPhone 5C and it may release alongside the iPhone 5S.
What could be the clearest indication yet that Apple is going to release a more affordable iPhone model has appeared courtesy of the image that you can see on this page. This is supposedly retail packaging for the Apple iPhone 5C, which could be the way that the company are going to differentiate between its budget model and its flagship smartphone.
Apple has long been rumoured to be providing its fans with a minor upgrade to lasts years iPhone model, so there is a chance a budget version will release with the iPhone 5S. There has long been talk that the budget device will come in a variety of colours and the letter C might be referring to this.
The plastic container in the image looks similar to what the current version of the iPod Touch comes in, but these plastic boxes in the image could be faked so for the time being we have to take this latest rumour with a pinch of salt.
It is now believed that the iPhone 5S could be unveiled on September 18th with the device becoming available a couple of weeks later, but it certainly makes sense for Apple to release a lower cost handset which is something a lot of its rivals have done for ages with a lot of success.
The high end smartphone market is getting increasingly competitive with Apple fighting to maintain its market share, but if it were to offer a handset at a different price level it will open its ecosystem up to more people.
Do you think Apple should release a budget iPhone?
Source: AppleInsider.