Nexus 7 2 Google Play sign-up page appears before release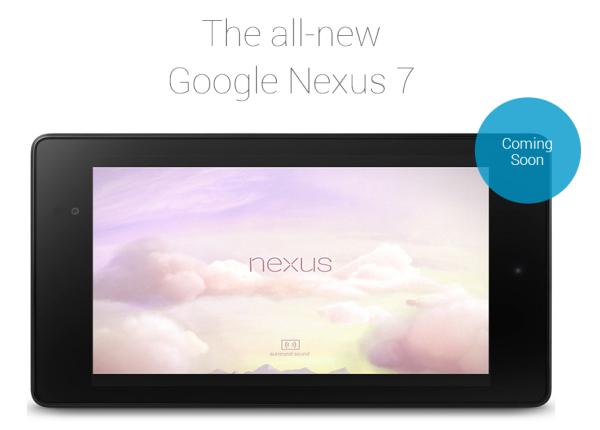 A few days ago at a press event in San Francisco Google officially announced the new 2013 Nexus 7 tablet PC with the device quickly becoming available to consumers in the US. Now ahead of the Nexus 7 2 release in other regions the Google Play sign-up page has appeared.
Many lucky consumers in the US have already got their hands on the device via third party resellers as well as the device being put up for purchase on the Google Play Store, which comes after the company originally pegged the availability of the device for tomorrow July 30th.
Now on the Google Play store in other regions a sign up page has gone live so those that are interested can get information when the new Nexus 7 will become available on the store, or with another retailer close to you.
In the UK for instance we have already seen the likes of Currys and PC World begin pre-orders for the device with deliveries expected to begin on September 13th, but here on Phones Review we believe that the device will be released sooner than this.
It's hard to imagine Asus and Google keeping consumers in other countries waiting that much longer than those in the US, and while not all regions will get the device before September you would have thought that the European region would.
The device is priced slightly higher than last year's model but considering you are getting a lot more for your money now sales of the device should still be high. When you compare it to the price of the current iPad mini that may have a larger display but doesn't have such high specifications, you realize the Nexus 7 2 has a lot to offer.
Are you going to get the new Nexus 7?