Amazon Kindle Fire HD 2 specs may blow competition away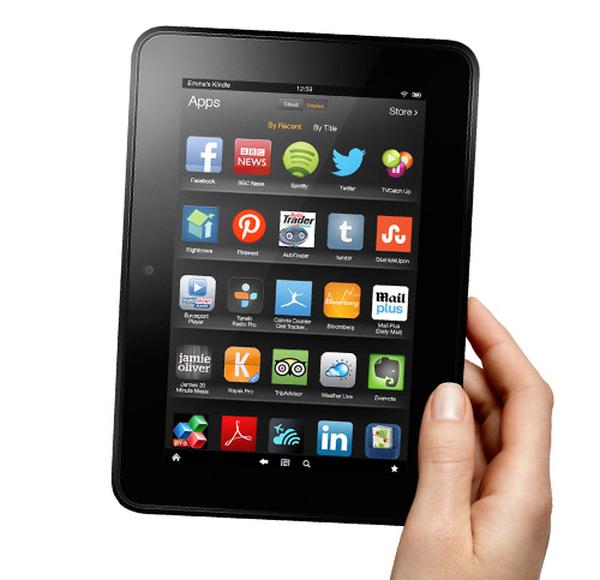 Last year saw the explosion in the appeal for smaller sized tablet PCs with the likes of the iPad mini and Nexus 7 leading the way. Amazon also provided consumers with some great devices that came with a reasonable asking price, but now the new Amazon Kindle Fire HD 2 range may blow the competition away later this year.
Google has already shown the world its latest take on the 7-inch tablet with the new Nexus 7, while Apple is widely believed to launch a refreshed iPad mini later this year. Now though reports are suggesting that the next version of the Kindle Fire HD will take things to a whole new level.
The new Kindle Fire HD line-up are tipped to come sporting the quad core Qualcomm Snapdragon 800 processor that are claimed to be clocked at around 2GHz, and this would be paired with 2GB of RAM and an Adreno 330 GPU for the graphics.
Display wise the 7-inch device would have a screen resolution of 1920 x 1200 which is the same as the new Nexus 7, and will also have a front facing camera as well as Wi-Fi and cellular connectivity. The device will be available in 16GB, 32GB, and 64GB storage options with test units already running Android 4.2.2 Jelly Bean with Amazon's own little tweaks.
The larger 8.9 version will also use the Qualcomm Snapdragon 800 processor but have a HD display with a resolution of 2,560 x 1600, and will share the same specifications as the smaller model except it will have a rear camera with an 8-megapixel sensor.
It is also being claimed that the new models have a much better look and feel with the weight and bezel size being reduced on both models, and the performance according to sources has been improved greatly with benchmark results on the test models already about 3 times better than the current models.
Amazon are said to be aiming for a release in the fall and the company is supposedly working hard to keep the pricing at around the levels of the current models.
If these claims are true would you purchase a new Amazon Kindle Fire HD over something else?
Source: BGR.