iOS 7 beta 5 release date August 12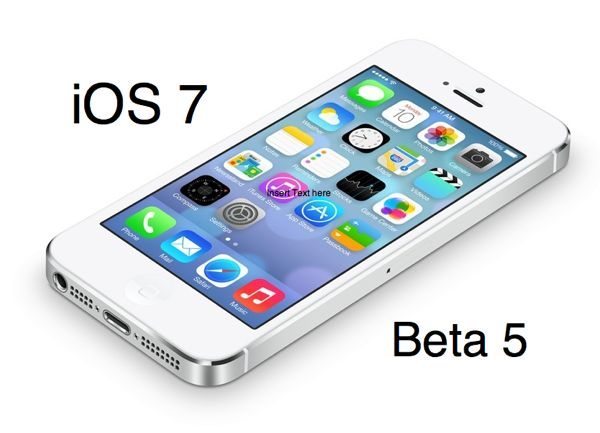 The new iOS 7 beta 4 was finally released on July 29th and this was the only one out of sync from previous ones. Going on the 14-day release window that has happened with all beta releases other than beta 4, we have our release prediction for iOS 7 beta 5.
iOS 7 beta 1 was released on June 10th, followed by beta 2 on June 24th, iOS 7 beta 3 for developers went live on July 8th and the fourth instalment on July 29th. So the pattern from beta 1 to beta 3 was a 14-day period and then from beta 3 to 4 was a massive 21-day gap.
If we base Apple releasing every 14 days this puts the iOS 7 beta 5 release date of August 12. The delay between beta 3 and 4 was suspected to be down to the developer server hack.
We are waiting for the new iOS 7 beta 5 already, we already discussed the WiFi issues we are experiencing after installing. The problem does not seem to be widespread after investigating, we ask many iPhone 5 iOS 7 beta 4 users if they have had problems with WiFi and only a few said yes with the majority saying they are not having any issues at all.
We believe there are to be two more iOS 7 beta releases with beta 6 being the last before public release, please let us know what you are expecting to gain from iOS 7 beta 5?