Galaxy Note 8 vs. Nexus 7 2 and iPad mini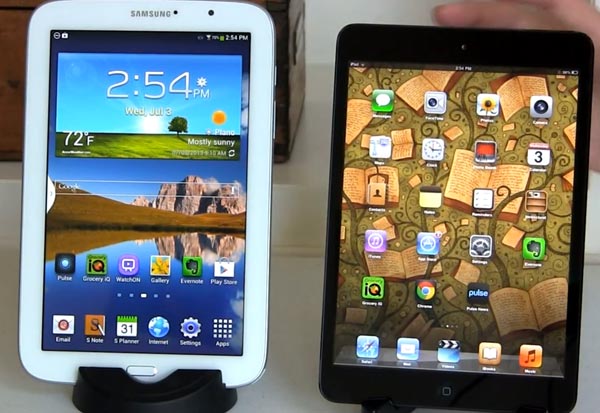 If you are online this weekend thinking about your next or first tablet purchase, then we want to help those of our readers in this position with a couple of videos.
Below this article you will two videos that focus on the Samsung Galaxy Note 8.0 vs. new Nexus 7 2, and also the Galaxy Note 8 vs. iPad mini. While we know there could be a new iPad mini 2 seeing a release date within a couple of months to help Apple in comparisons like this, it is also good to remember that thousands of tablet buyers cannot wait that long and want to pick something up in the next week or two.
The first video below runs for almost 22 minutes and delivers some great insight into the iPad mini vs. Galaxy Note 8, so take a look at this comparison if you are torn between one of the most popular tablets and Samsung's Galaxy Note offering. This choice might come down to price, mobile OS or even design appeal if you are concerned about things such as build materials or bezel thickness.
In our second featured video you will see the new Nexus 7 2 specs compared to the Galaxy Note 8. This video basically compares the features and specs of both devices on paper and doesn't offer the same review insight as seen in the first video. It is good if you want to learn more about how the Galaxy Note 8 compares to the second generation Nexus 7 in terms of specs, but not real world performance.
Do you prefer the Samsung Galaxy Note 8 vs. iPad mini and Nexus 7 2?