iPhone 6 Graphene features multiple benefits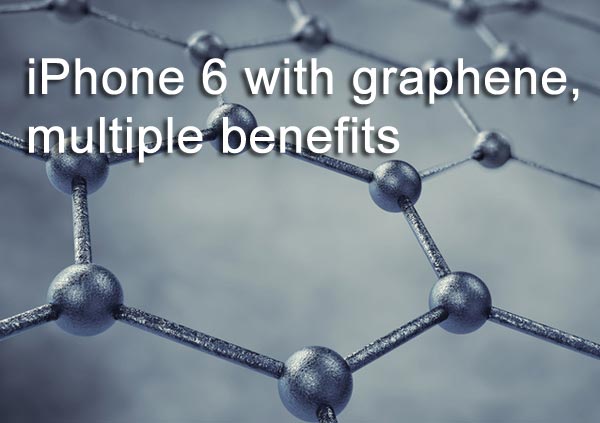 If you have not heard about Graphene and love Apple with a desire to purchase the iPhone 6 when it meets a release date either this year, or in 2014 at some point, then we recommend you look into this material and why it could be one of the most important smartphone upgrades yet if Apple decides to feature iPhone 6 with Graphene.
iPhone 6 with Graphene would bring multiple benefits — if this technology joined the iPhone 6 features, then we could be looking at something truly special that Apple could package in an innovative way. The list of benefits Graphene offers mobile devices is longer than some people realize, and then there are those of our readers that have never heard of this material.
Today, we wanted to highlight some of the benefits possible for a future iPhone or iPad and how Graphene would help protect the hardware and deliver better battery life along other improvements.
The first article we want to highlight touches on how Graphene can help create less chunky mobile devices, and the post on The Conversation explains a little more about the world's strongest and thinnest material known as Graphene. They also explain how this extremely conductive material can improve energy storage, so your iPhone 6 featuring this tech could take battery life to a new level.
Another article on Discovery explains in more detail about other uses for the world's strongest material along with explaining how Super Capacitor could power a smartphone for many days. They also link to another article detailing exactly what a Super Capacitor is, how it works and why it would power the likes of an iPhone 6 for days if Apple integrated this technology.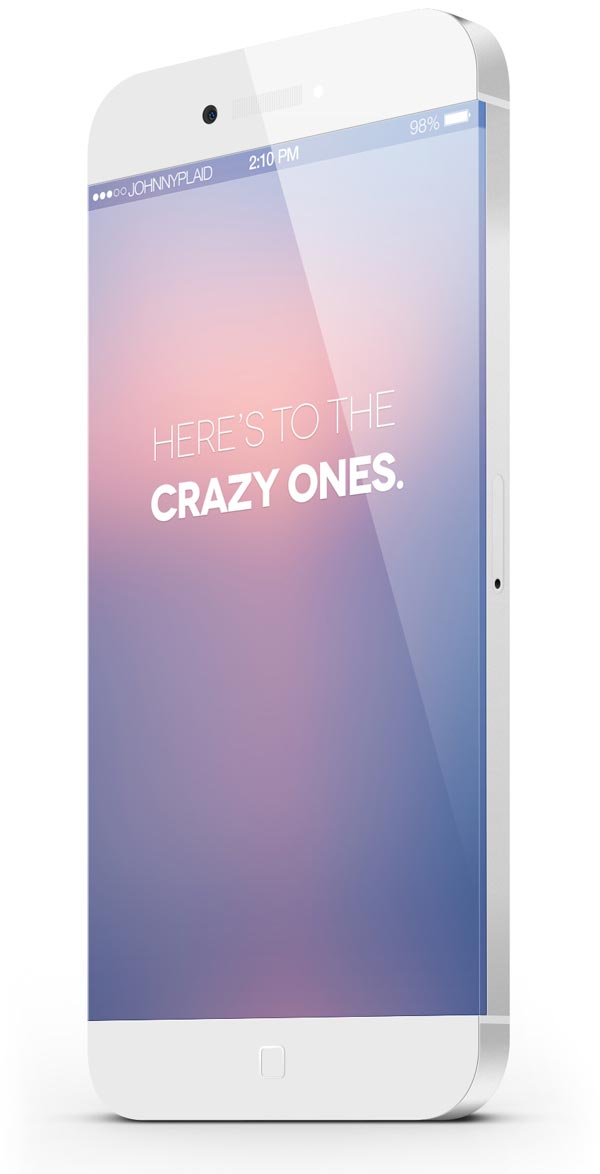 Finally, you might have seen a previous iPhone 6 concept design by Johnny Plaid that can be seen in the images above and below with so-called Retina 2 technology. This edge-to-edge concept design might have some people thinking the iPhone 6 screen would break taking glass to the corners, but after looking closer you will see that Graphene makes it all possible and would take the weight of an elephant standing on a pencil on top of the iPhone 6. That explains the strength of Graphene in a nutshell.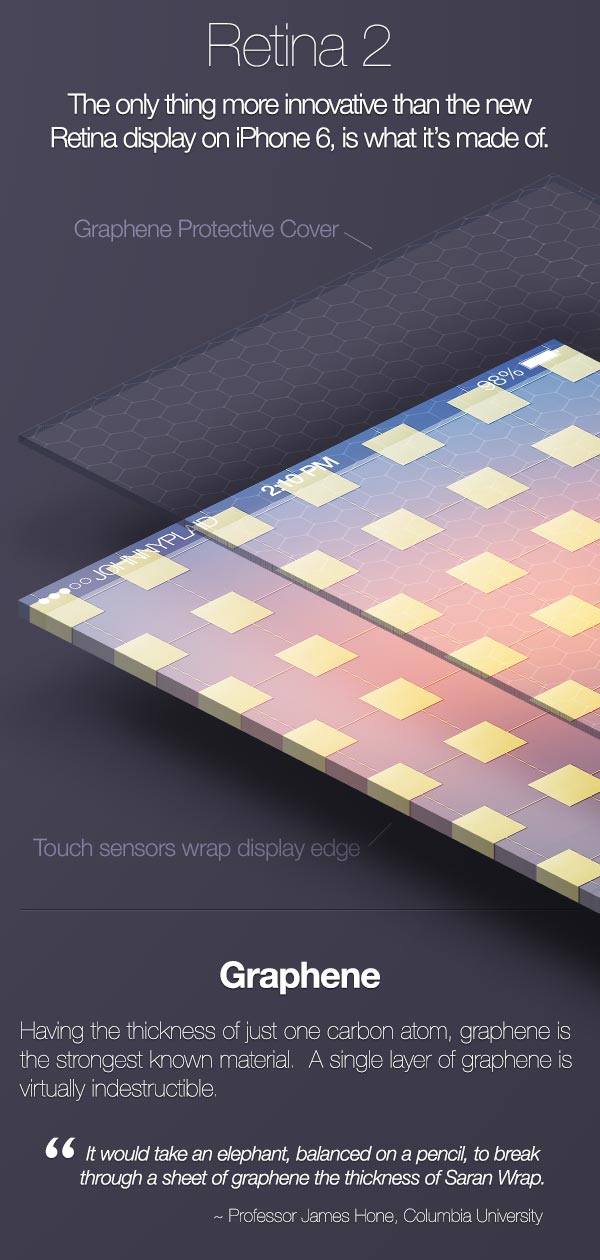 Would you love to see iPhone 6 release with Graphene technology?