AT&T HTC One VX 4.1.2 JB release at last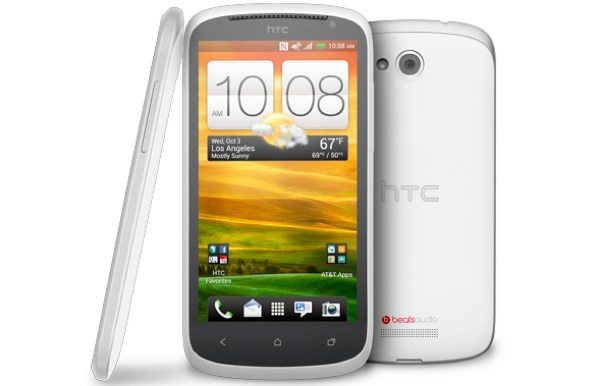 We always endeavor to keep readers in the know about OS updates for their various devices, and although many smartphones are now receiving Android 4.2 Jelly Bean and looking ahead to Android 4.3, there are some that haven't yet received Android 4.1. The AT&T HTC One VX is one of these devices but is now to receive the Android 4.1.2 JB release at last.
The HTC One VX for AT&T launched on Android 4.0 Ice Cream Sandwich, so this will be the first taste of Android Jelly Bean for users of this device. This is a notable update for this mid-range device and should give the VX a whole new fresh feel. HTC and AT&T made the 4.1.2 Jelly Bean update available this weekend, and some of the significant benefits include Google Now and Project Butter.
The update for the HTC One VX will also bring an update to HTC Sense 4+ and LTE enhancements too. This is a sizeable update at 629MB, and it can be accessed via a computer or as an OTA (over-the-air) update. You should back up your data before you install the update, and HTC recommends your device should have at least 30% battery charge, though we always advise more than the minimum if you can.
You'll need to allow around 20 minutes to download and install this firmware update to the HTC One VX, or possibly even longer. Users of the device will receive notification that the update is available along with instructions to receive and install it. Alternatively you can check to see if its available by heading to All Apps followed by Settings then AT&T Software Update followed by Check for Updates.
You can check out full details of the update along with instructions to install and manual download links at HTC Support here. Are you the owner of an HTC One VX and happy to hear that you are finally about to benefit from Android Jelly Bean? If you have already updated your device let us know what you think of the results by sending us your comments.