Nexus 5 removable battery importance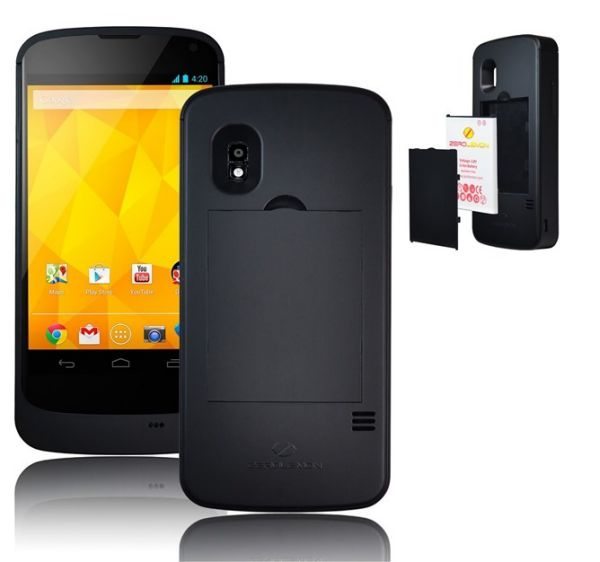 It seems to happen on most smartphones now where manufactures choose to skip using removable batteries, and many Android users would love more battery life but without the need of using accessories to do so. The Nexus 4 was released with a non-removable battery and some believe this was not the right move, so what about the Nexus 5?
Many have discussed if the Nexus 5 will come with a removable battery, but of course we cannot answer this seeing as no official announcements have been made about the device. Having a smartphone such as the Nexus 4 with a non-removable battery comes with mixed feelings, with some saying it was a bad move and few saying it is no big deal.
Nexus 4 owners can buy the new ZeroLemon external battery cases, which add more juice. The only downside to these they turn a sleek looking smartphone into a monster, with more height and width, the whole point to a smartphone is to keep it as it was supposed to be, and that is thin.
Using ZeroLemon external battery cases adds more battery life, but do we want to have thick smartphones just because we want more juice?
Please do not get us wrong we love ZeroLemon cases for the Nexus 4 because it comes with its unique feature, in the back of the case is a removable battery that you can replace when you please, but why not just release a smartphone with a removable battery!
Should the Nexus 5 release with a removable battery?
Those that own the Nexus 4 are aware they can remove the battery, but as we know this will void all warranties. It would be easier if you could easily take off the back cover and replace the battery. There are options of course if the Nexus 5 releases with a non-removable battery such as tweaks to boost battery life, for example users can use the popular 'BatteryGuru' custom sync option, as well as Set CPU Profiles & Custom Kernel, which restricts maximum clock speed when the screen is not on and offers over clocks and performance when the phone is on.
A few of our friends who use the Nexus 4 said they have never had worries about battery life, it all depends on how long you play a game or watch videos, for standard use it is as simple to plug a charger in.
The Nexus 5 might come with a bigger battery than the Nexus 4's 2100 mAh battery, yesterday we talked about a new Nexus 5 concept with a 7000mAh battery, which is ludicrous because we are no where at that stage to produce such a size. The Nexus 5 could realistically come with 3000mAh.
Would you like a removable battery on the Nexus 5?