Nokia Lumia 925 vs iPhone 5 camera in video blast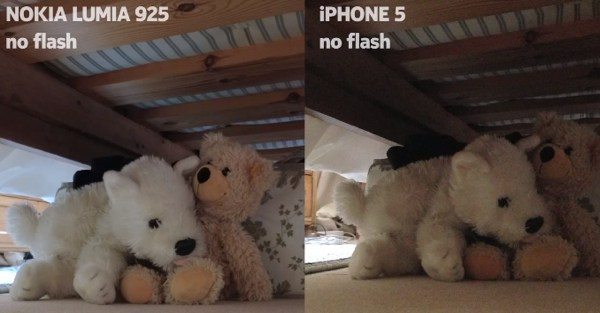 Camera capabilities on a smartphone are becoming increasingly important to many, and the iPhone 5 that released last year has often received praise for its camera set-up. The Nokia Lumia 925 only released in June but also has an impressive camera arrangement with Nokia's popular PureView technology. Today we have a Nokia Lumia 925 vs. iPhone 5 camera video blast to show you in which Nokia aims squarely at Apple's iPhone.
The short video has just been released by Nokia, and it pretty much slams the photographic capabilities of the iPhone 5. We saw similar tactics being used when Microsoft plugged its Surface tablets by disparaging Apple, and these are just a couple of the most recent examples when one manufacturer promotes its devices by mauling the devices of another manufacturer.
The video begins with acknowledging the fact that more photos are taken with the iPhone than any other phone but says that Nokia "prefers quality" rather than quantity. It goes on to show a variety of shots side-by-side of images taken with the Lumia 925 and the iPhone 5, in which unsurprisingly the Lumia 925 results are better on each occasion, and it continues with the claim that "better photos are taken with Nokia Lumia's."
Nokia's promo video is titled Nokia Lumia 925 Ad — Better Photos Every Day, and it seems to have been inspired by Apple's earlier video for the iPhone 5 titled iPhone 5 TV Ad — Photos Every Day. In fact if you look at around the 0.48 second mark on the Lumia 925 video below and then check out the Apple ad at around 0.13 seconds you'll see a remarkable similarity.
There's no doubting that the Windows Phone Lumia 925 has a notable camera set-up with impressive photographic results, but of course we should remember that not everybody buys a smartphone for the camera capabilities and the iPhone 5 offers a good all around experience. We're really interested to know what you think of the Nokia Lumia 925 video that we've embedded for you below this story, as well as the iPhone 5 equivalent.
Maybe you think Nokia's marketing for the Lumia 925 is effective and to the point, and think the superior camera quality shown makes this a better phone? Perhaps you're a little tired of manufacturers slating other company's devices in order to promote their own? Let us know with your comments.