iPad 5 release wait vs buy iPad 4 now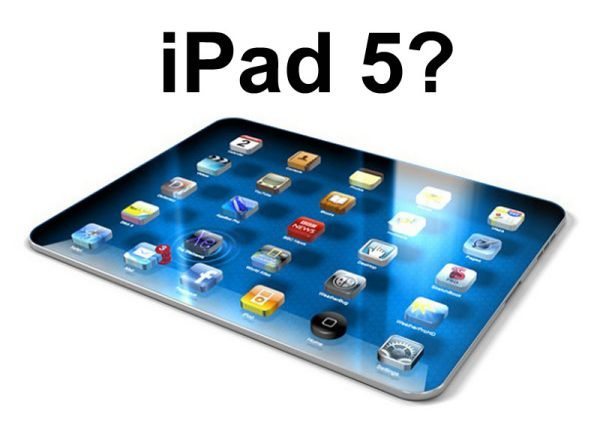 No one knows for sure if Apple will release the iPad 5 this year, it is hopeful it will be unveiled in September or October but this is all based on speculation. We know for sure Apple will announce a new iPhone as well as the public release of iOS 7, as for the iPad 5, your guess is as good as ours. Apple will  not unveil a new iPad at the same conference when they announce its new smartphone, that we know for sure.
One question we seem to get often is "Should I buy the iPad 4 or wait for the iPad 5 to release?" To be fair this is a hard question to answer, we would probably wait for the iPad 5, as this will have better specs such as faster processor and many more features.
It has been said that the iPad 5 could come with an iPad mini design and with smaller bezels; we believe it will be thinner, come with a longer battery life and be so much faster than the iPad 4.
If you think for one minute that the iPad 5 will be something revolutionary then your expectations are a little too high, the best that could happen will be a slight design change, a different chip, faster app switching and Siri will be vastly improved. If you look at the changes from iPad 3 to iPad 4 there was not anything innovative at all to compare the two tablets, other than a better display, faster charging thanks to lightning connecter etc.
There are no details on the iPad 5 when it comes to key features, but we do know what the iPad 4 has to offer. To choose between getting the iPad 4 now or waiting for the iPad 5 is very difficult to answer, if the iPad 5 does release around September or October then we would say wait.
There were many left upset that Apple released the iPad 4 so soon after the iPad 3, but this is not going to happen with the iPad 5. We would wait until Apple unveils the iPad 5 then decide, if it comes with enough features that knocks the spots of the iPad 5 then you know what to choose, but if there are not many differences then buy the cheaper iPad 4. For the sake of a month or so we would hold off buying the iPad 4.
Will you wait for the iPad 5, or will you buy the iPad 4?