Samsung Galaxy Note 2 Android 4.3 update not credible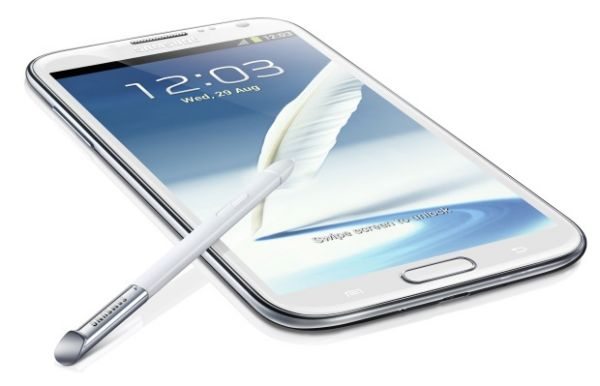 Earlier on today we reported the latest news covering the Samsung Galaxy S3 Android 4.3 update being confirmed, now this was from a credible source. Now we are hearing news suggesting the Samsung Galaxy Note 2 4.3 JB update has been confirmed, how can this be when there has been no official announcement.
We just want to point out to Phones Review readers it is not always in the best interest to read unreliable news online, KpopStarz reports that it has been confirmed the SGN2 is getting Android 4.3 and we are a little bit stumped here because the entertainment site has no source, no official confirmation and no solid truth behind this, if they were reporting correctly why did they not source out.
There are many sites out there that have no credibility at all suggesting JB 4.3 is coming to the Galaxy Note 2, and until we here from Samsung we cannot even contemplate this being true. We believe that because the Galaxy S3 has been confirmed for Android 4.3 these sites are just guessing it will come to the phablet.
We believe the source above got its information based on the screenshot shown below, which we got via Australian carrier Telstra.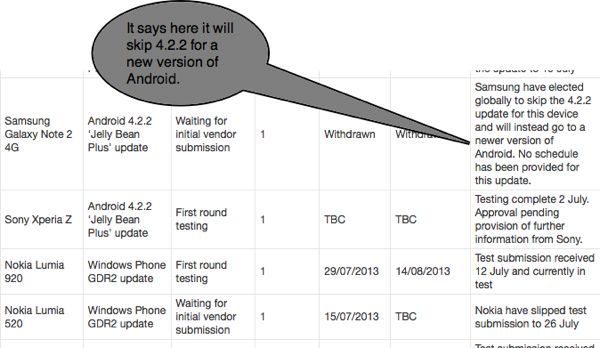 It does say "Samsung have elected globally to skip the 4.2.2 update for this device and will instead go to a newer version of Android. No schedule has been provided for this update." Phones Review will NOT take this as solid evidence until official news comes via Samsung or Google.
At the moment, to believe Samsung will skip Android 4.2.2 in favor of 4.3 on the Galaxy Note 2 is all hearsay, and until we here the official news we will stay real to the news.