HTC One mini UK release date has arrived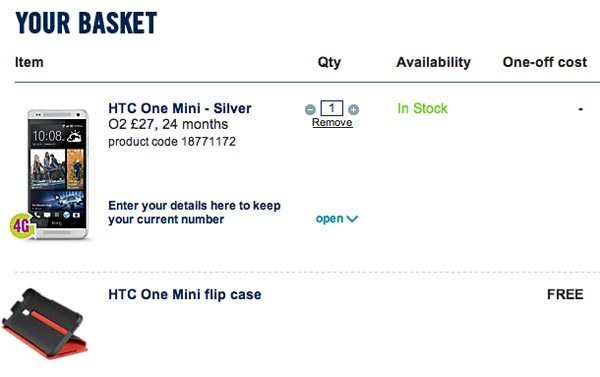 We reported that HTC One mini pre-orders went live in the UK during last month, and that the release date would land by August 9. While other parts of the world might have been hands-on sooner than this, it has not been the case for our UK readers.
Since this article we saw a few websites claim the HTC One mini UK release date might be a little later, although our sources revealed nothing of the sort. Since we have now reached August 10, we wanted to highlight the fact that the HTC One mini is now officially available to order and pickup in selected stores with stock being reported in many locations.
In fact, we found the HTC One mini in stock at Oxford's Carphone Warehouse (London) a couple of days ago. We also visited their online store a few moments ago, and you can see that the HTC One mini has an in stock message at the checkout.
It is worth pointing out that the HTC One mini can be purchased for free when you pick a contract at £27 plus per month. You can buy the smartphone SIM-free, although this will set you back over £400 but you will find a number of online stores (Expansys) offering a no-contract deal much cheaper than this.
If you are one of our US readers that like AT&T, then you should note the HTC One mini is expected to launch this year at some point on that carrier. Feel free to watch a hands-on review of the smartphone in another article.