New Galaxy Note 8 incentives has limitations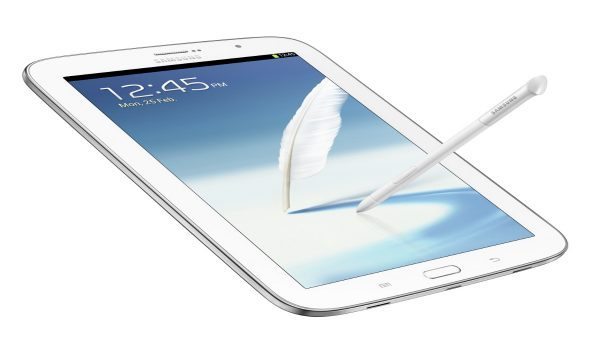 The Galaxy Note 8.0 has been on the market since April and is already facing tough competition from a slightly smaller Android device, the Nexus 7 2, or new Nexus 7 as Google is now calling it. Maybe it is the release of this latest tablet device that has spurred Samsung on to offer a few incentives?
Those new Galaxy Note 8 incentives (see here) certainly makes it a far more appealing purchase, especially when you consider these perks are worth more than $200. These offers also applies to the Galaxy Tab 3 and the Samsung Galaxy Tab 2 10.1 Student Edition.
Firstly, you'll receive 50GB of Dropbox storage for free, which lasts for two years along with $50 credit for Samsung's WatchON movie store. This is on top of those other perks, which includes Hulu Plus and Boingo Wifi access, and $25 Google Play credit.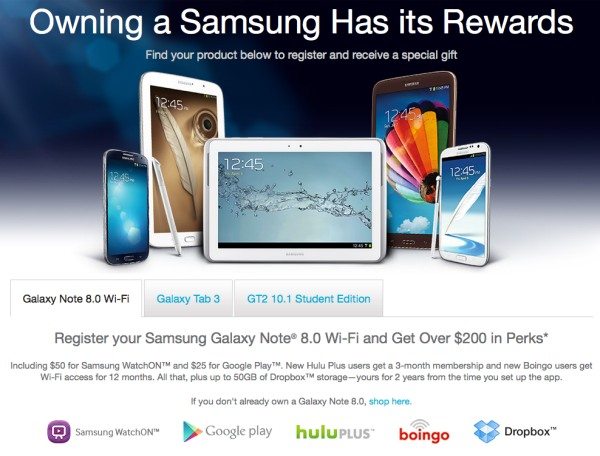 It's never been such a good time to purchase a new Galaxy Note 8 or those other two tablets, but we have to ask if you feel as though Samsung is getting desperate, or this is just one of those offers that we see around this time of year, as we usually see a range of back to School promotions running?
As for those limitations; current owners can still benefit from these offers, but only if you have not registered your device yet. The offer applies up to and including September 30, 2013.
Owning a Samsung tablet does come with its rewards, but is it enough to persuade you to choose one of these other rival Android tablets?