Apple developer services fully restored, extended membership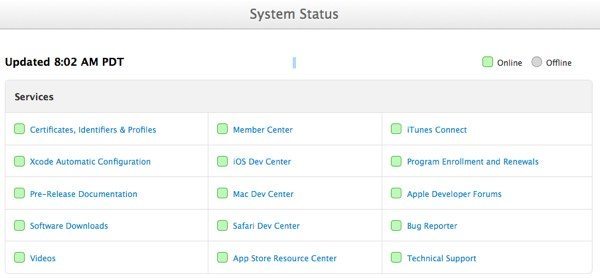 Many of you will be aware that Apple's developer website was hacked last month and that Apple has been restoring the various services available. Apple has been posting system status updates keeping developers informed about which services were available or not available, and news this weekend is that all Apple developer services have now been fully restored.
Apple announced this yesterday and developers will surely be pleased to hear that the services are back to full strength. Apple stated via an email, "We are pleased to let you know that all our developer program services are now online," and also noted appreciation for users' patience during the disruption.
Apple also acknowleged the significance of the downtime and offered an apology to developers whose work had been affected. Finally the company stated that due to the inconvenience caused by the disturbance to services, all developer teams membership will be extended by one month.
You can check out the system status page here, where you can see that all services are currently online. It's good to hear that the Apple Developer Center has resumed normal service and hopefully Apple's peace offering of extended membership will help appease all of those people affected. iOS 7 is due to be publicly released in the next month of so and is currently at the beta 5 stage.
If you have any thoughts to make about the disruption with Apple developer services, do let us know by sending your comments. Are you pleased to hear that Apple is extending memberships by one month?
Source: AllThingsD