Kreyos Meteor smartwatch successful campaign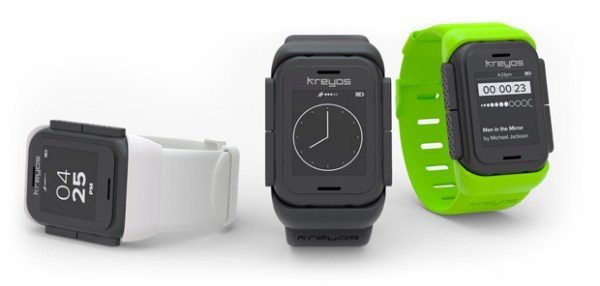 We have seen some amazing new products enabled from crowd funding campaigns and today we have news of another idea that looks set to be a bit hit. The Kreyos Meteor smartwatch is already the subject of a successful campaign as the target for funding has been met several times over, with several hours still left to go.
Wearable mobile devices are a growing market right now, and we have been keeping readers informed about the Apple iWatch and Samsung smart watches that are in development, as well as a Microsoft Surface smart watch. The Kreyos Meteor smartwatch is currently an Indiegogo project and is billed as the "only smartwatch with voice and gesture control."
The Kreyos Meteor can be worn as a watch or around the neck on a lanyard, offering hands-free communication. It offers the ability to answer phone calls without requiring you to reach in your pocket for your smartphone. You can do this by either pressing a button on the watch to answer, or with a gesture.
Motion control has been added to the Kreyos Meteor operating system so that you can use gestures for functions such as changing the music. Simple hand gestures such as left, right, up or down, enable the user to interact with their smartphone and these gestures can be customized.
Features of the Kreyos Meteor include a daily activity tracker, countdown timer, multi world clock, calendar, digital display, analog display and much more. The lanyards and watchbands are available in a choice of colors and the latter come in a wider or narrow band.
All the signs for the Kreyos Meteor smartwatch are extremely promising. A funding goal of $100,000 was set and at the time of writing $1,428,489 has already been raised, with 19 hours to go until the deadline. It's obvious then, that many people have seen the potential of this device. If you want to find out more head to Indiegogo here, or check out the video below this story.
We're interested to hear your thoughts on the Kreyos Meteor smartwatch that features both voice and gesture control. Might you purchase this device when it becomes available?