New iPhone 2013 vs Android market share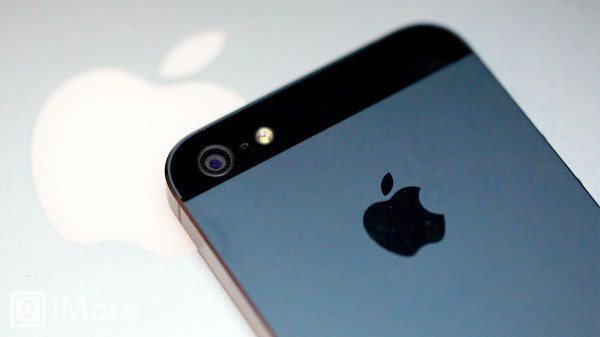 For many months now smartphone enthusiasts have been looking ahead to the arrival of a new iPhone for 2013. It looks likely that the iPhone 5S will be the next iPhone, but rumors have also come up with mentions of an iPhone 6, iPhone 5C or iPhone Lite. Today we want to look at the new iPhone 2013 vs. Android market share and wonder what Apple needs to come up with to tackle its decreasing market share for the iPhone.
At the weekend we heard of a possible September 10th debut for the new iPhone/s, and as that's not too far away now speculation is rife as to what Apple will come up with. That date is only a few days after the expected introduction of Samsung's Galaxy Note 3 Android smartphone, and with many other notable devices on the way, such as the LG G2, Moto X and Nexus 5, Apple has an increasingly difficult task to come up with some striking competition.
The iPhone 5S is expected to be an incremental upgrade to the current iPhone 5, with an upgraded processor, improved camera, iOS 7 and a much-rumored fingerprint scanner on the cards. Will this be enough though, to combat the growing Android competition, where new devices are seeing not only improved specs but also a myriad of new features?
Apple is seeing a decline in iPhone sales and market share with Android devices currently winning the battle of numbers. New Android phones such as the Samsung Galaxy S4 have closed the gap that once existed as far as specs are concerned, while Google's Android OS continues to come up with innovative new features. Of course it's not just Samsung that is coming up with exceptional Android devices, with HTC, Sony, LG and others all adding to the mix.
We have noted that among our readers there has been a certain amount of growing criticism of the iPhone over the last few iterations, whereas once it seemed that Apple could do no wrong. Increasingly we see comments saying that the iPhone is becoming stale and that Apple seems to have lost some of its edge when it comes to new groundbreaking ideas.
Of course, we should also point out that many readers still favor the iPhone over other smartphones and Apple is soon to publicly release iOS 7. This looks as though it will at least give the operating system of the iPhone a much-needed refresh, and the next iPhone is expected to launch running it. We've also heard of a lower-cost iPhone, dubbed the iPhone 5C or iPhone Lite, but of course until Apple chooses to officially announce these devices nobody can be sure of the details.
A major overhaul for the iPhone isn't expected until the iPhone 6, likely to arrive next year, so for now at least if you're looking for excitement in the iPhone 5S it looks as though a fingerprint scanner might be the best that Apple will come up with. Hardly the stuff of dreams!
We always like to hear what our readers have to say and would like your input on this. Are you an iPhone enthusiast and ready to purchase just about anything that Apple comes up with for the iPhone 5S or any other iPhone for 2013? Maybe you think Apple will slip further away from Android as far as innovation and market share are concerned? Let us know with your comments.