Off Pocket accessory blocks wireless signals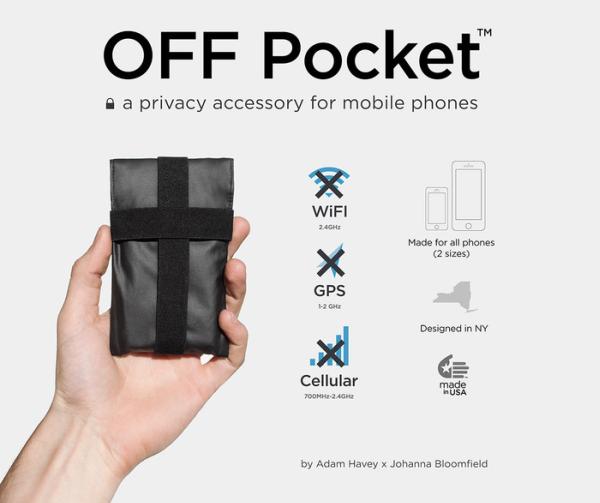 With the increase in use of mobile phones over the last few years has also led to more companies trying to track our every movement via the signal that our mobile devices use to work. For some users this can be a worry so the Off Pocket accessory has been designed with this in mind and will block wireless signals.
The product you can see on this page and in the video below is another idea that is on the Kickstarter website, and will allow users to stop their mobile device from being tracked without the need of switching to airplane mode or switching the device off.
So far the project has raised $42,108 beating the $35,000 goal with another 15 days still to run, and once the handset is placed inside it is promised to block cellular, GPS, and Wi-Fi signals reaching the device.
The team behind the product promise a 100dB drop in signal strength once in use and the Off Pocket will be available in two sizes with the lager one suitable for a wide range of Android handsets, but it is not clear if this includes the likes of the Samsung Galaxy Note series.
It is made from a soft and flexible material that will be ideal for travelling and has a water resistant exterior along with an easy to use elastic closure that will keep the device secure. Head over to Kickstarter and check out the video below for more information.