Samsung Galaxy Note 2 and Mega 5.8 in old vs new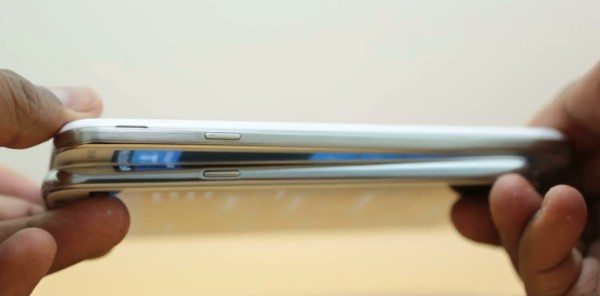 If you are considering purchasing a new smartphone and are a fan of larger-screened devices, then two possible options for you might be the Samsung Galaxy Note 2 and the Samsung Galaxy Mega 5.8. Today we have a video to share with readers that details the Samsung Galaxy Note 2 and Mega 5.8 in an old vs. new look.
Although many people might not consider a phone that was only released last year to be 'old,' this is relatively dated in the fast-moving world of mobile devices. The Galaxy Note 2 released last fall, whereas the Galaxy Mega 5.8 phablet device launched this May. The 7-minute YouTube video that we have embedded below this story for readers to view, offers a considered look at both devices.
Though the Galaxy Note 2 and Mega 5.8 are both phablet-sized smartphones, there are actually plenty of differences between the two. The video begins with a look at the very similar designs of the two phones, although the Mega is taller, wider and thinner than the Note 2. However, they are both around the same weight. The two phones are shown together to give viewers a good idea of the designs and this also shows the stylus for the Galaxy Note 2.
The video goes on to compare the specs of the two handsets including the displays, which measure 5.5-inches for the Galaxy Note 2 and 5.8-inches for the Mega 5.8. However, although the Mega 5.8 has a larger display it only offers 190 ppi as opposed to 267 ppi for the Note 2, and it's also a lower-quality qHD LCD display while the Note 2 has the Super AMOLED variety.
Following this, you'll see other specs compared, including the processor, GPU and RAM, and the video goes on to look at some benchmark results as well as camera set-ups. We won't give you all of the observations here as you can check out the video for yourself, but it does become evident that newer doesn't always equate to better.
Before we end, we should point out that although the Samsung Galaxy Note 2 is an impressive smartphone, it is coming to the end of its cycle. The Samsung Galaxy Note 3 is expected to be officially announced in early September, and so it may be just a month of so before the newer version releases.
Are you about to purchase a new smartphone with a large display. If so, would you consider choosing the Galaxy Note 2 or Galaxy Mega 5.8? Maybe you're waiting for the arrival of the Galaxy Note 3 instead? Let us have your comments.