LG Vu 3 vs LG G2 in specs comparison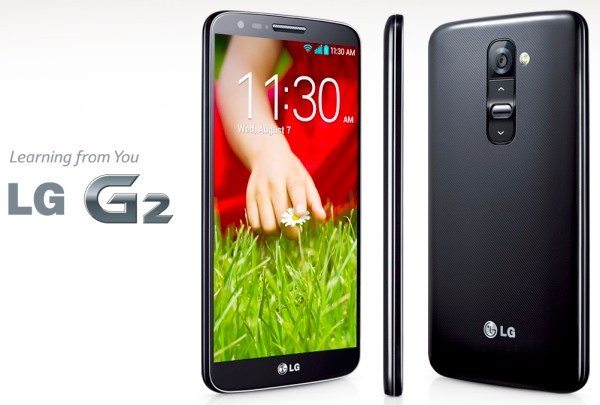 The LG G2 smartphone was recently officially announced and is due for a release in Q3. This Android smartphone is generating plenty of interest thanks to an impressive array of specs and features. Now some initial specs for the LG Vu 3 (Vu III) smartphone have also leaked out, so we thought we'd take a look at the LG Vu 3 vs. LG G2 in a specs comparison.
We'll take a look at some of the key specs of each of these phones, but we should point out that while the specs detailed for the LG G2 are confirmed, the Vu 3 has not yet become official. Please bear in mind then, that these specs shown for the Vu 3 are not yet set in stone. Hopefully though, many of these leaked specs for the handset will turn out to be accurate.
Processor
The Vu 3 is said to have a Qualcomm Snapdragon 800 quad-core processor while the LG G2 is powered by a 2.27GHz version of the same CPU.
Display
The IPS display of the Vu 3 is rumored to be 5.2-inches with a resolution of 1280 x 960. On the other hand the LG G2 has a 5.2-inch True HD-IPS + LCD display with resolution of 1920 x 1080.
RAM and Storage
Details are sparse regarding RAM and storage at this point for the LG Vu 3 although 2GB of RAM and 16 or 32GB of internal storage looks likely. The LG G2 has 2GB of RAM and 32GB of non-expandable internal storage (24GB user available).
Camera Set-up
There is said to be a 13-megapixel rear camera for the LG Vu 3 but nothing more has been detailed regarding the secondary camera yet. The LG G2 has a 13-megapixel rear camera with autofocus, LED flash and 1080p video capture as well as a 2.1-megapixel front-facing camera.
Operating system
The LG Vu 3 seems set to run Android 4.2.2 Jelly Bean and this has also been confirmed for the upcoming LG G2.
This will hopefully give you a basic idea of what to expect for both of these phones and additional information for the LG Vu 3 is that it will come with LTE-Advanced support for Korea, the same as for the LG G2. As you can see, many of the specs for these two phones appear to be similar, so it will be interesting to see what is eventually confirmed for the Vu 3.
It's also revealed that the Vu 3 could be unveiled at IFA Berlin in September, so you can be sure that we'll bring more news on this smartphone as we hear it. While we wait, we'd welcome your comments on the LG Vu 3 and LG G2. Have you already made up your mind that the LG G2 is likely to be your next smartphone purchase? Maybe you'll wait for the official specs of the Vu 3 before you decide?
Source: Asiae.co.kr (Google Translated)