Samsung Galaxy Note 3 design possibly seen in patent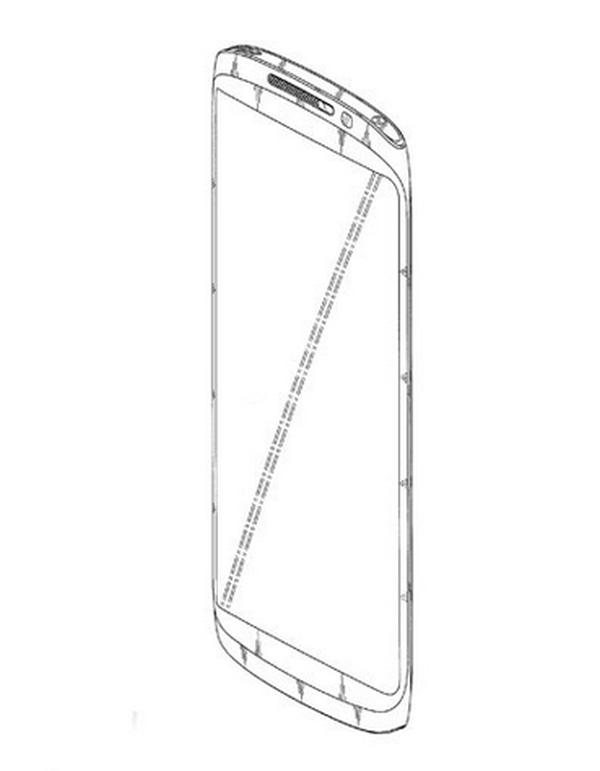 We are just a few short weeks away now from the big unveiling of another flagship smartphone from South Korean manufacturer Samsung, and while we have been fed a daily supply of rumours and speculation there is no confirmed information to go on. Now a possible design has emerged for the Samsung Galaxy Note 3 via a patent that has been awarded to the company.
We have had a few months now of speculation surrounding the release of the Samsung Galaxy Note 3, but evidence of its existence has been growing recently with the news that the device got DNLA approval.
Now the image that you can see on this page comes from a patent that was originally filed back in June 2012 and issued today. Now while many may wonder why a patent from last year of a design would be used in a smartphone due to release over a year later, you have to remember smartphones take months of planning, and we have already seen a number of so called prototypes appear that were supposedly of the Galaxy Note 3.
So there is no guarantee that this design will resemble the handset that is eventually released to the public, as only last month we saw some other designs by Samsung that showed the company working on a number of projects.
As you can see from the image the design does look like what we have come to expect from the most recent Samsung Galaxy hardware, and the bezels on the device do look quite thin. The display on the device is expected to come in at 5.7-inches although many of our readers have stated they would prefer around the 6-inch mark.
Companies will often get awarded patents that never see the light of day so there is no certainty that we will ever see any Samsung device that uses this design.
Do you like the look of this design?
Source: SamMobile.