Sony Xperia i1 Honami launch date beats Samsung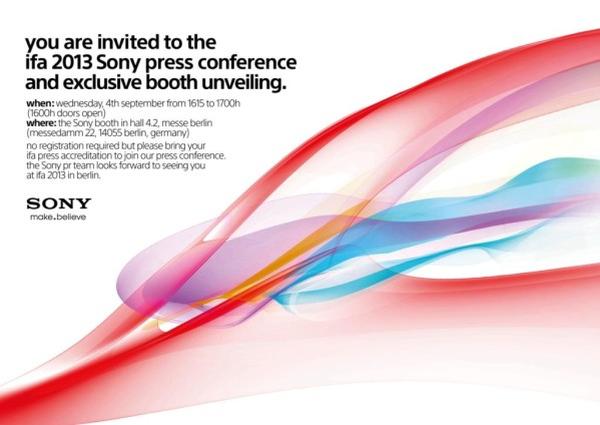 Next month is certainly beginning to look an interesting one with regards to the unveiling of some high end smartphones. While we also have the IFA 2013 event taking place there are going to be a couple of separate shows, but the Sony Xperia i1 Honami launch date beats Samsung to the punch.
We have already heard a while ago now that Samsung are holding an Unpacked Episode 2 event on September 4th in Berlin Germany, but now Sony have sent out invites to their own event that is also taking place at the IFA venue on the same day.
Less than a week ago a tease was leaked about the upcoming handset from Sony that revealed the design of the device as well as giving the September 4th date, which has now been confirmed by the company.
Interestingly the Sony event is set to begin at 16:15 local time and runs through to 17:00, while the Samsung unveiling of the Galaxy Note 3 begins at 19:00 local time. So all the happenings at the Sony press event will be all done and dusted before the Samsung show gets underway.
The handset is expected to feature a 5-inch Full HD display powered by the Qualcomm quad core Snapdragon 800 processor clocked at 2.2GHz along with 2GB of RAM. The biggest selling feature for the handset though is expected to be the 20.7-megapixel rear facing camera which will see the device going up against the Nokia Lumia 1020 and Samsung Galaxy S4 Zoom.
Will you be interested in the upcoming Sony smartphone on September 4th?
Source: Android Central.