4 Pics 1 Song app for hardcore music fans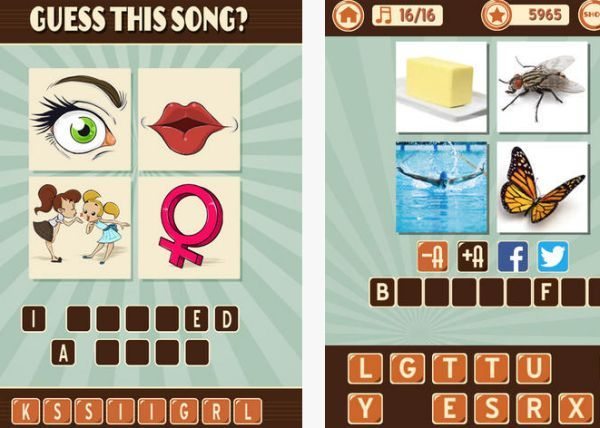 4 Pics 1 Word took the world by storm and become one of the most popular and addictives games of all time, but this was not enough so a new game has been released recently called 4 Pics 1 Song. Like its predecessor its one you will not be able to put down, especially if you are a hardcore music fan.
4 Pics 1 Song is not easy unless you know your music well, and with 41 levels with 16 questions each the gamer will be kept very busy, the developers will update the app with more levels as time goes on.
It is as simple as looking at four pictures and the blank boxes with letters given, and then you have to guess the song to move up the levels. The game does have in-app purchases where you can buy coins for clues and letters can be taken away to make it easier, but in our eyes that is cheating.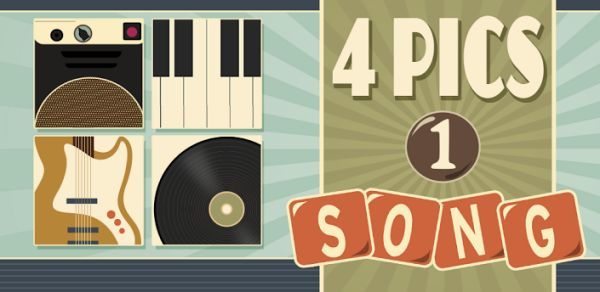 Guessing on many of the puzzles will happen, if you get stuck just try to eliminate the wrong answers by guessing or ask friends on Twitter or Facebook. We can guarantee you will be looking for 4 Pics 1 Song cheats, only a matter of time.
This is a game that combines SongPop and 4 Pics 1 Word, and trust us when we say you will be challenge with 4 Pics 1 Song. There are many songs by top music artists from different genres and year, if you think you have the knowledge of music please think again.
Can you name all the songs in the most addictive music game 4 Pics 1 Song?
Get the free game via Google Play or the App Store.