Nokia Windows RT tablet evidence grows, Verizon branding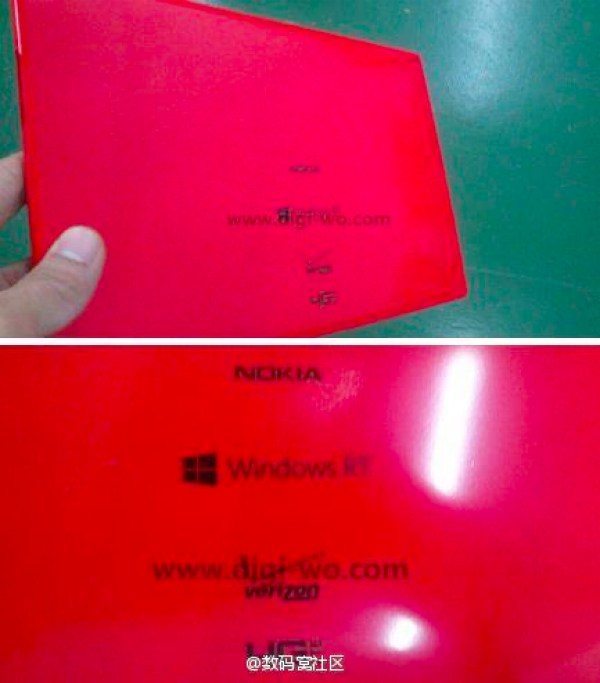 Now here's something interesting for a Friday morning. We have previously heard rumors regarding the possibility of an upcoming Windows RT tablet from Nokia. A new image leak sees the Nokia Windows RT tablet evidence grow, and it also shows Verizon and 4G LTE branding.
Several weeks ago we informed readers about some images that had surfaced that claimed to be of a Nokia Windows RT tablet prototype. Some leaked specs also emerged, including a 1.3GHz Tegra 3 processor, 2GB of RAM and SIM slot, but of course, none of this was confirmed. However, it seems these earlier leaks may have some credibility, if the latest leak is to be believed.
An image has been leaked that shows a tablet device and several brand logos. We're showing readers the rather blurry image here, and as you can see it depicts Nokia, Windows RT, Verizon, and 4G LTE logos. We cannot verify this, and we always point out that we cannot believe everything we see regarding this sort of information. However, it does add to the mounting likelihood of a Nokia Windows RT tablet on the way.
As the tablet shown here is in a vivid red color, it also seems likely that any Nokia Windows RT tablet might be available in a range of color options, similar to the popular color varieties of the Lumia smartphones. More recent spec rumors suggest possibilities of a Qualcomm Snapdragon 800 processor, 32GB of storage, USB 3.0 port and an approximate screen size of around 10-inches with 1080p resolution.
It's also reported that this tablet could come to AT&T as well, but at this moment in time all of this should be treated as speculation. Apparently though, an event date of September 26 is a possibility for the announcement of a Windows RT tablet from Nokia.
It would be good to hear what readers think about the prospect of a Nokia Windows RT tablet. Is this something that would interest you? Maybe you wonder why Nokia would bother with a new Windows RT device, given the somewhat lukewarm popularity of the operating system? Let us know with your comments.
Source: Digi-Wo (Weibo) Via: Phone Arena