Nexus 5 image leak, scaled-down specs from LG G2 tipped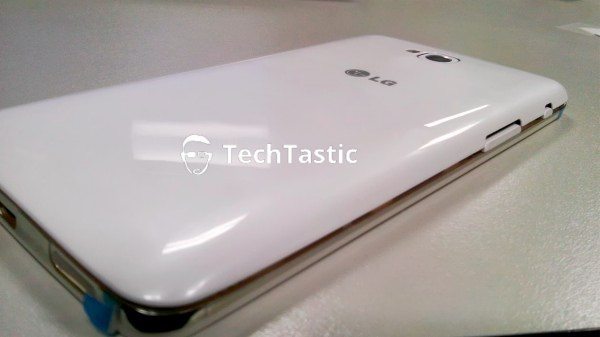 There is growing speculation regarding the Google Nexus 5 smartphone. It's expected that this will be introduced in the coming weeks and recently we've heard increasing amounts of rumors that it will be made by LG and based on the upcoming LG G2. Now a new Nexus 5 image has leaked that fits with these rumors but also suggests scaled-down specs.
The manufacturer for the Google Nexus 5 has been widely discussed and LG has been mentioned since the first speculation began, as of course the company made the successful Nexus 4. New rumors of LG being the manufacturer for the Nexus 5 have multiplied over recent days, and if the leaked image that you can see is genuine then it looks as though this is correct.
There's a lot of interest in upcoming Nexus devices as many Android device enthusiasts favor Nexus products because they run stock vanilla Android. This latest image purporting to be the Nexus 5 is said to come from an anonymous LG tester and has been shown on a tech website.
It depicts the back of the Nexus 5, and as you can see it ties in nicely with the latest rumors that it will be similar to the LG G2, but with the function buttons moved from the rear of the device to the side. Also shown is a button that could perhaps be a power key, or possibly a mute switch. Various specs for the device have been rumored so far but the latest source suggests a Qualcomm Snapdragon 600 processor, instead of the Snapdragon 800 on the LG G2. However, this contradicts earlier leaked specs reports.
Also the Nexus 5 is said to have a 10-megapixel rear camera, rather than the G2's 13-megapixel variety, in order to keep the price as low as possible. Please bear in mind that we cannot confirm the accuracy of this information at this time, but it's certainly food for thought.
The Nexus 5 is likely to release running Android 5.0 Key Lime Pie, and hopefully it won't be too much longer before the phone is officially introduced by Google. Are you waiting for confirmed news for the Nexus 5? Would you approve of scaled-down specs from the G2 if the price is competitive? We'd like to know what you think so do send us your comments.
Source: TechTastic (Google Translated)