Oppo N1 camera phone with Owl tech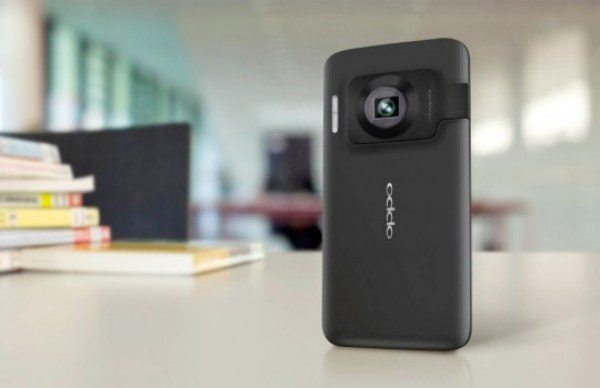 Many people now use their smartphones as their primary camera and this trend seems to be growing all the time. Manufacturers are also picking up on this trend and coming up with some very impressive camera phones that have plenty to offer all round. The Oppo N1 camera phone is on the way and will feature new Owl technology.
Oppo has just issued some teaser images of the N1 and we should know all of the confirmed details in the coming weeks. This camera-centric smartphone is set to release in late September (regions unconfirmed) and from what we've heard so far the Oppo N1 will have a lot to recommend it.
Oppo has been coming up with some very notable phones recently and obviously the focus (excuse the pun) of the N1 is on its camera capabilities. It's expected that this camera phone will have a 12-megapixel rear camera with Xenon flash and that the new Owl technology will provide better quality images in Iow light conditions. A 13 or 16-megapixel rear camera has also been rumored but at this point we cannot confirm which it will be.
The upcoming Oppo N1 is also said to have a 5-inch (or possibly larger) 1080p display, which should also go down well with potential buyers. There's not much news about further specs yet but a price of around $480 is being reported, which sounds very competitive for such a device.
As soon as we hear more on specs and release details for the Oppo N1 we'll pass the news on to our readers. You may also be interested in the Oppo R819 that was officially confirmed yesterday. Are you excited to hear more about the Oppo N1 camera phone? Send your comments to let us know.
Source: Oppo Weibo