Samsung Galaxy S4 Social ZooGue, Para Metallic more cases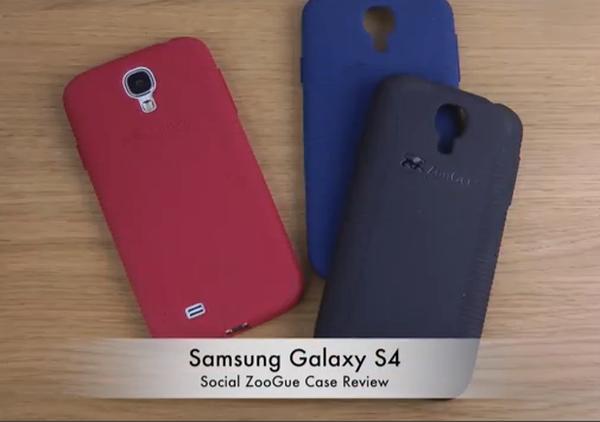 Now that many modern smartphones have larger displays in a slimmer and lighter form factor there can be concerns that they can get damaged, but this is where cases or bumpers can come in handy to provide piece of mind for owners. Today we have the Samsung Galaxy S4 Social ZooGue and Para Metallic more cases.
The first video features the Social ZooGue case for the Samsung Galaxy S4 that is promised to be the king of innovation with a light weight product, while also being thin and durable. It comes in a number of colours with some of them featuring in the video, and on the back of the case is a ridged finish to help aid grip of the device.
The case is pretty minimal and doesn't add much bulk to the device and has a slightly raised form factor, so if used with a screen protector it will give a reasonable level of protection to the display. It was found easy to put on and remove with the various cut outs of a high standard, and the buttons need a slightly harder press.
Next up we have another video looking at case from a company called more titled the Para Metallic, and comes in three different metallic colour finishes. This case also fits onto the device easily and the it has two clear panels that allows you to see the rear cover of the Galaxy S4.
There is a small lip protruding above the screen and all the ports and buttons are still easily accessible even with the case in place.
Do you use a case for your Samsung Galaxy S4?