Top 5 Sony Xperia SP accessories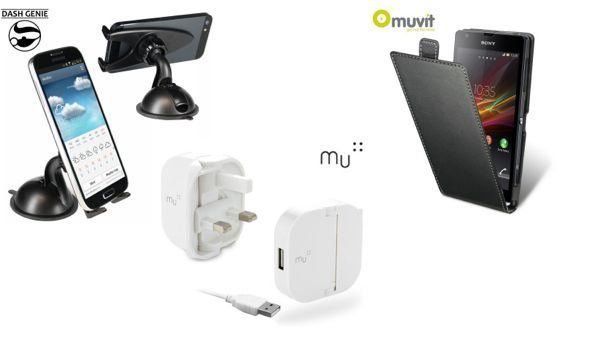 Here are five essential Sony Xperia SP accessories! You all know how this works, so let's get right into the selections. Below you will read about five accessories for the Sony Xperia SP, we hope you like them.
1. Case-Mate Barely There for Sony Xperia SP
Case-Mate have been favourites of mine for a long time, and they continue to meet my lofty expectations with each new case release. The same is true of the Barely There for the Xperia SP – as you'd expect, it provides minimal bulk but also decent protection. It's not as tough as a LifeProof case or an Otterbox Defender, but it's much less noticeable in your pocket. The black version of this case is well suited for the black SP (natch), while the clear version is a better choice for the other colour variants (white and red).
2. Muvit Slim Leather Style Flip Case for Sony Xperia SP
OK, did that last Case-Mate Xperia SP case not catch your fancy? If you're more of a traditionalist that prefers the look and feel of leather to that of hard plastic, then this is for you. The Muvit Slim Leather Style Flip Case isn't real leather, but it doesn't cost as much as real leather either. It still feels nice in the hand and provides good screen protection courtesy of that flip cover.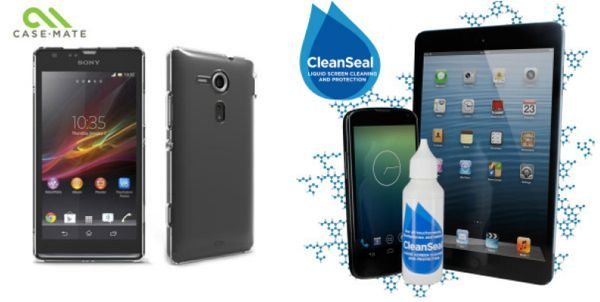 3. Mu Foldable USB Mains Charger
When electrical systems were being designed across the world, Britain got saddled with a rather bulky standard plug. While it does have good points, portability isn't one of them… or at least it hasn't been until now. The Mu foldable charger folds somewhat magically to become an incredibly svelte block suitable for travelling with. It still provides 1A too, ensuring rapid charging of the Sony Xperia SP.
4. Dash Genie v2 Universal In-Car Dashboard and Windscreen Holder
If you're planning to go on a road trip or a regular commute with your Xperia SP, you'd be doing yourself a disservice if you didn't pick up a suitable car holder. The Dash Genie is a good low-cost option, keeping your SP in place for satellite navigation. This one doesn't include a car charger as well, but does cost so little you can easily get one if you desire.
5. CleanSeal Liquid Screen Cleaning and Protection
Normally putting on a plastic screen protector can be a bit of a hassle, but they're not the only option for screen protection. One alternative is a flip cover case (as we saw in #2) and another is CleanSeal liquid screen cleaning and protection. CleanSeal comes in a bottle and is wiped onto the screen to apply it – dead easy. Once applied, you'll get moderate protection against scratches, dirt, fingerprints and even bacteria – it's powerful stuff.
Conclusion
So there you have it – five essential accessories for the Sony Xperia SP. I hope you found the recommendations helpful! Thanks for reading the article and have a great remainder of your week, please do visit MobileFun.co.uk and search for the products above.