Nokia 106 and 107 official prices from $23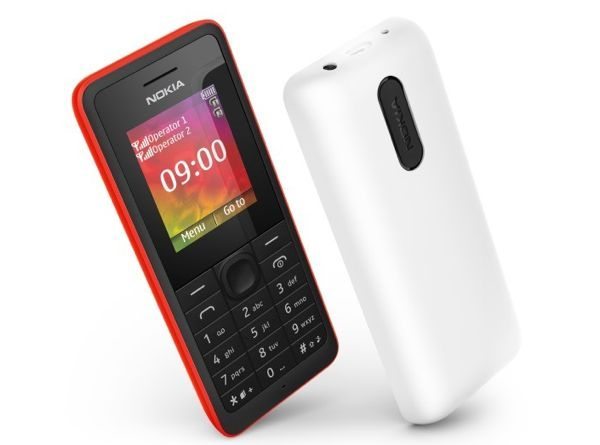 If you one not into smartphones with all the super features with touchscreen technology etc, you may be interested to learn that Nokia has just announced two new mobile phones called the Nokia 106 and the 107 starting from only $23.
The Nokia 107 is Dual SIM, the 106 and 107 features a 1.8-inch 65k-color TFT display and quad-band GSM network support. These also run on the Series 30 platform operating system, and they both measure 112.9 x 47.5 x 14.9 mm.
They support dual-band for both SIM cards and look relatively the same when it comes to design, the 106 and 107 also feature LED flashlights, FM radio receivers and boast water spill and dust resistant keyboards.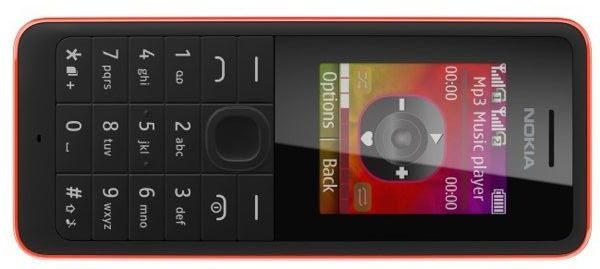 The only difference between the two mobile phones are minimal, the Nokia 107 comes with a 1020mAh battery and the 106 only has 800mAh, and the 107 is slightly heavier at 75.8 grams, the weight of the 107 is only 74.2 grams.
The Nokia 107 is marginally better than the 106 thanks to the microSD card slot for up to 16GB, so in a nutshell the 107 comes with a bigger battery and a microSD card slot. Here comes the best bit, the Nokia 106 is only priced at $23 excluding taxes and subsidies, and the Nokia 107 is a mere $25. Both the Nokia handsets will release later in the year in China, we are not too sure if it will release in any other country.
If you are after a basic smartphone because you are not into gaming and all the trimmings such as fast processor, large RAM, amazing cameras etc we believe the Nokia 106 and 107 might be what you are looking for if you live in China.
Would you be interested in the Nokia 106 or 107?