New Samsung Galaxy Gear 3D concept video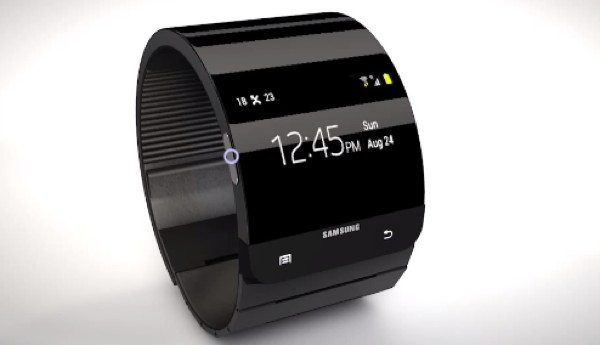 There's a growing trend for wearable technology devices at the moment, and it has been common knowledge for some time that Samsung and Apple both have smart watches in development. The Samsung smartwatch has been dubbed the Samsung Galaxy Gear and could release in the next month or so. Today we have a new Galaxy Gear 3D concept video to show readers that may be of interest.
The Samsung Galaxy Gear has not yet been officially introduced but it's widely expected to be revealed at a Samsung event to be held at IFA Berlin on September 4. There has been speculation that it may release as early as October but this is unconfirmed, and we also recently told readers about some leaked specs for the device.
A concept video on YouTube has come to our attention showing a design for the Samsung Galaxy Gear, and we've embedded the video below this story for your convenience. We should remind you that this is not the official device, but it does give us some idea of what Samsung could be about to unveil. The design has been based on leaks and patents, and we think this concept render will impress a lot of people.
Some of the specs and features for this concept Galaxy Gear include a 2-inch LCD watch-mode screen, 3.5-inch LCD extended screen, NFC, GPS, Bluetooth 3.0, S Health, S Voice and micro USB charging. The device would run Android 4.3 Jelly Bean and also be water-resistant, but of course we'll have to wait for the Galaxy Gear to be officially announced before we can give you the confirmed specs of the real deal.
It's still not altogether clear if the genuine Samsung smart watch will be a standalone device or more of a companion device to a Samsung smartphone, but we'll let you know more about this as soon as we hear further details. In the meantime why not check out the video below and give us your thoughts on this concept Galaxy Gear by sending your comments. Are you hoping to see the real Samsung Galaxy Gear confirmed soon? Maybe you're more interested in Apple's iWatch?