Pure app release to help find liberal partners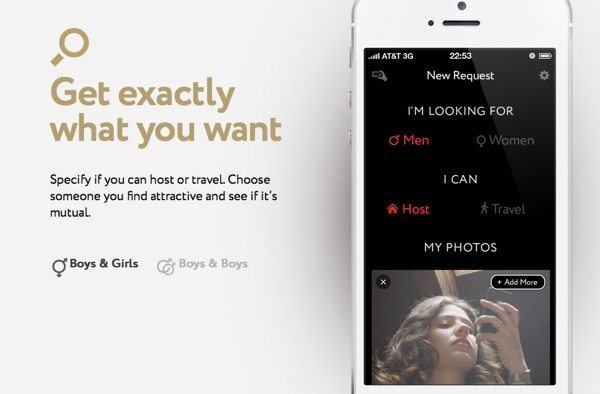 We always enjoy bringing readers details about new and upcoming apps that are entertaining and useful. The app we have details about today might not be appreciated by everyone though, but if you want to put a bit of spice into your life then the Pure app for iPhone will help find other liberal partners and could enhance your sex life.
The Pure sex app is coming to the iOS platform and is scheduled to release next month. If you've ever heard of Bang With Friends then you won't be shocked at this type of app, which will help people to find willing sexual partners. It has been created by GetPure, and is designed to do away with the usual features associated with online dating, such as profiles and chats.
Pure is aimed at providing sex on demand and using your phone's GPS the app will be able to track down local prospective partners. It will match partners by taking account of sexual preferences and whether they are prepared to travel, or host the proposed encounter.
This is an app that easy-going or liberal people may appreciate, and the service can be accessed for a limited period of time after a fee is paid. For example, a user can browse other members for 12 or 24 hours, and if a successful match is made then the parties concerned can exchange contact details and set up a meeting.
If your search criteria matches another member then you'll be able to see requests and photos and GetPure aims to weed out unsuitable members with the use of mandatory confidential feedback. A user who doesn't arrive for a meeting, violates the terms and conditions, or uses a misleading photo will be banned.
GetPure still needs to receive approval for the Pure app from Apple and when it launches on iOS it will be on a limited invitation-only basis in major cities. Further locations will be added and after the iOS Pure app launches then it will also come to Android and other operating systems. You can see more about Pure at GetPure here.
The expected price of Pure for a 24-hour period is $9.99/£6.37, but pricing will be confirmed at a later date. We're really interested to hear what readers think of this. Do you have any issues over the morality of this kind of app? Maybe once the Pure app goes live on the App Store you'll be one of the first to download it? Send your comments about the Pure sex app.