New iPad Pro in larger form envisioned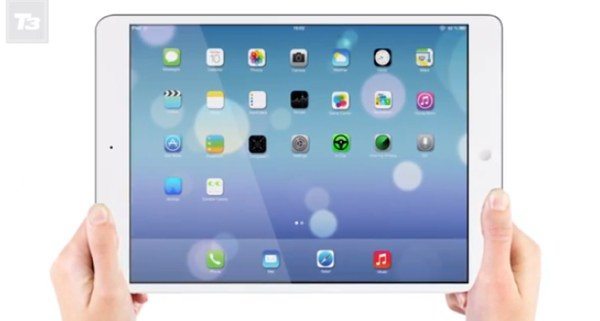 We are constantly hearing rumors and leaks about new Apple products and recently there was speculation about a new larger iPad in development. Today we want to show you a new iPad Pro, which is an iPad envisioned in larger form. We have a video to show readers that shows a 3D concept design for a tablet dubbed the iPad Pro.
The rumors of a larger iPad on the way stemmed from reports that Apple was producing prototypes of such a device, and a few weeks ago we shared a concept design for a 12.9-inch iPad. Now a new video has emerged that shows another idea of a 12.9-inch iPad.
The two-minute YouTube video below this story shows the 3D concept render for the iPad Pro, and the more we consider a larger iPad, the more we like the idea. The larger screen enables another row of apps and the concept uses an A7 quad-core processor with quad-core graphics.. It has dimensions of 322mm x 219mm x 9.4mm and the 12.9-inch display has resolution of 2712 x 2048 and 264 ppi.
Other specs of this concept iPad Pro include an 8-megapixel rear camera, a 720p FaceTime HD camera, Wi-Fi, 4G LTE, and 16, 32, 64 or 128GB internal storage options. The video also offers a look at what a larger iPad could look like alongside the standard-sized iPad and the iPad mini.
We'd really like to know if you'd be interested in a larger iPad, like a tablet version of the MacBook Pro? What do you think of this concept iPad Pro version? Let us know with your comments.