Samsung Galaxy Note 3 debut news and display leak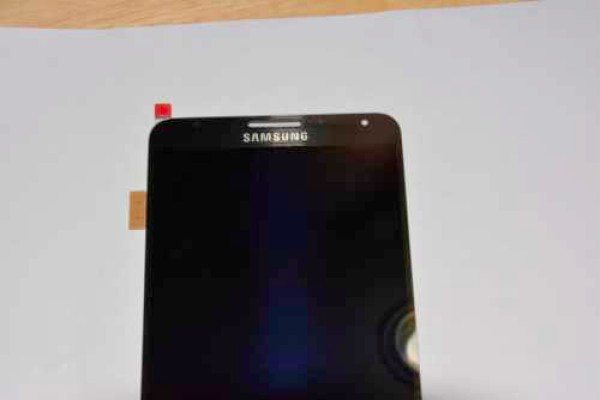 News, leaks and speculation about the Galaxy Note 3 smartphone are pretty overwhelming in number at the moment, but of course until Samsung officially confirms this device nothing is set in stone. If you've been waiting for the introduction of the Samsung Galaxy Note 3 some details today may interest you. We have debut news for the Note 3 and Galaxy Gear smartwatch as well as a leaked image of a Note 3 display panel.
Just in the last couple of days we've heard that optical image stabilization is not likely to come to the Note 3, and also heard about possible improvements with the S Pen, video capability and music playback. Some time ago Samsung announced one of its Unpacked events to be held at IFA Berlin on September 4, and it seemed pretty obvious that we would see the unveiling of the Note 3 there.
However, this has never been confirmed by Samsung, up until now that is. Now Samsung executive vice-president Lee Young-hee has confirmed that the Galaxy Note 3 will be formally announced on September 4, as well as the Galaxy Gear smartwatch. At the same time it was confirmed that the Galaxy Gear smart watch will not have a flexible display.
In further developments some leaked images have emerged that purport to be of the Galaxy Note 3 display panel. The images show the Samsung logo as well as a Synaptics chip, indicating that the Note 3 might use a Synaptics touch sensor. We cannot state whether these screen images are authentic or not, but the source is Sonny Dickson, who's been pretty prolific lately in supplying leaked images of devices. We've shown one picture here but there are more at the source link above.
We can now be sure that in little over a week we'll finally see the Galaxy Note 3 disclosed and fingers crossed will be able to bring readers all of the news regarding specs, features and that all important release date. Will you be following events on September 4 relating to the Samsung Galaxy Note 3?
Sources: Korea Times AND Sonny Dickson