Meizu MX3 with 128GB storage option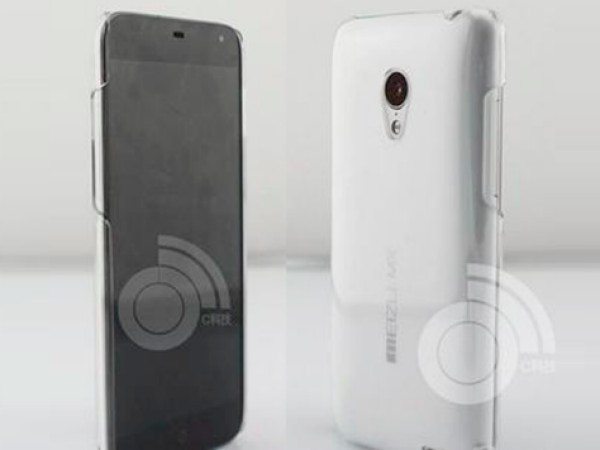 The Meizu MX2 was a notable handset with impressive specs and many people are eagerly anticipating the arrival of the Meizu MX3. Today we have a new leaked image of the Meizu MX3, and we also have news that the MX3 could have a 128GB storage option.
It was way back in March that we first mentioned the Meizu MX3 and some initial rumored specs. In April we then showed readers a concept for the Meizu MX3 with an absolutely beautiful, sleek design and premium build. We felt many readers would like the real deal to end up looking just like the concept render.
Now a press image has turned up (shown below) that purports to be of the real Meizu MX3. What may be more interesting to some readers though is a leaked document (on Meizumi forum) listing different models of the Meizu MX3, which shows a 128GB version. Also shown in the listing are 64GB, 32GB and 16GB models with the 16GB model also having an NFC version.
With storage being increasingly important for modern smartphones, it's likely that a 128GB Meizu MX3 would be extremely popular with consumers. Other rumored specs for the device are an Exynos 5 Octa processor, a 5.1-inch Full HD display, 2GB of RAM, and a 13-megapixel rear camera. It will run a modified version of the Android 4.2 Jelly Bean operating system, namely Flyme 3.0.
The price and specs have not been confirmed yet but we're now very close to an official introduction of the MX3. A price from around 1999 CNY has been speculated, equivalent to around $327 or £210. However, the 128GB model is more likely to be around $600, £387, or 3670 CNY.
We imagine plenty of readers would like to see the Meizu MX3 release in their region, but availability is not known yet other than for China. We'll let you know the full details about the Meizu MX3 when the handset is officially confirmed.
For now, we're interested in your thoughts on the leaked design and rumored specs of the Meizu MX3. Would you like to see it release in your region?
Sources: GizChina AND RBMen (Google Translated)