LG G2 performance power shown in benchmarks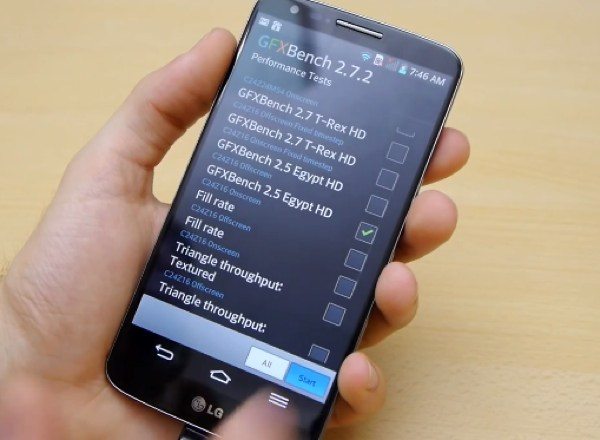 The flagship LG G2 is to release in the coming weeks, and some top-notch specs and the camera set-up make this a phone to be noticed. It packs the much-coveted Snapdragon 800 quad-core processor, and now some LG G2 benchmarks have shown off its performance power.
The LG G2 appears to be an impressive all-round device, and we have a video to share with readers today that shows a number of popular benchmark tests being performed. The tests that were run are Quadrant, AnTuTu, Vallamo Metal, Vellamo HTML5, and GFXBench Egypt HD 2.5 onscreen.
We have embedded the 3-minute YouTube video below this story, and we won't give away all of the results as you can see for yourselves how the LG G2 fared in these benchmarks. We will say though that if you were thinking of purchasing the LG G2 you will not be disappointed at the results.
The phone is said to run very fluidly and no problems were noted. However, we should point out that the LG G2 being used for this testing is using pre-release software, so some results may vary slightly with the finished article.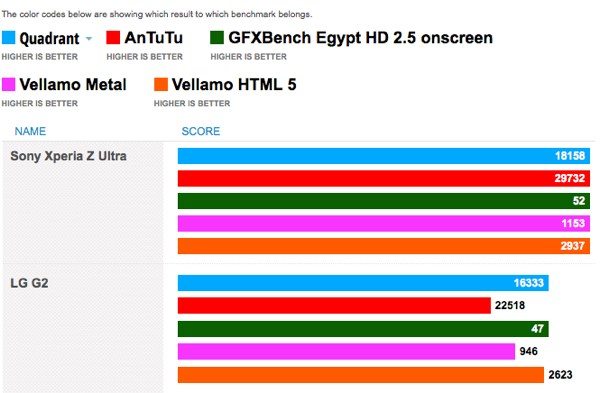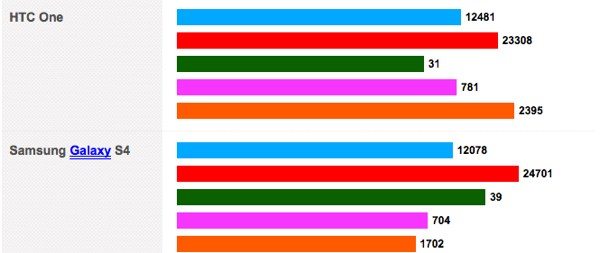 As well as the video below, Phone Arena has also come up with a useful comparison chart of these LG G2 benchmark results. The LG G2 scores are shown against some other popular handsets, namely the Samsung Galaxy S4, Sony Xperia Z Ultra and HTC One. As you can see, the performance of the LG G2 rated excellently.
You may also be interested in our recent articles regarding the official introductory video for the LG G2, and also some camera sample images compared with the same for the Samsung Galaxy S4 and Apple iPhone 5.
Are you considering buying the LG G2? Do these benchmark results further convince you that the LG G2 has everything you want in a smartphone?