iPhone 6 could be a six-incher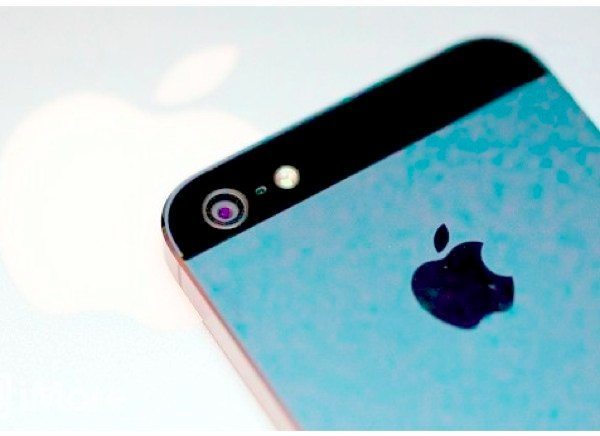 At next week's Apple event we expect to see the iPhone 5S and 5C unveiled, and one of the factors that many people are interested in regards the display size. Although some potential customers would like to see a larger display on an iPhone, this doesn't look likely to happen with the iPhone 5S. However, it now seems there's a possibility that the iPhone 6 could be a 6-incher.
The current iPhone 5 has a 4-inch display, but for some time there have been rumors about a phablet-sized iPhone. Although at one time this would have seemed highly unlikely, over the last few months there have been increasing leaks and reports about an iPhone with a larger screen.
Recently we discussed the idea of an iPhone 6 phablet amid the growing trend for smartphones with larger displays. Many of the new Android phones have much bigger screens, such as the just-announced Samsung Galaxy Note 3 which has stepped up to 5.7-inches.
Although some iPhone users prefer the current smaller form factor, it's clear from comments we've received from readers that many would prefer a much larger display. Now this idea has been raised yet again with a WSJ report that states that Apple is considering next-generation iPhones with larger displays and is currently testing a variety of devices, some up to 6-inches in size.
The report says that large-format iPhones are in experimentation with screen sizes that range between 4.8-inches and 6-inches. Sources say that Apple is now more open-minded about the idea of an iPhone in phablet form.
A 6-inch iPhone is certainly a possibility then, although component suppliers suggest that following recent tests Apple seems more interested in a 4.8-inch display. This would still be an increase in size from the 4-inch display in the iPhone 5 that also seems likely to stick for the upcoming iPhone 5S.
We also recently discussed rumors surrounding a larger iPad with a 13-inch display, so it looks plausible that Apple is considering changes in sizes across its devices. However, as we pointed out earlier, the larger display for the iPhone is not likely to appear this year although it now seems a very credible idea for the iPhone 6 in 2014.
It would be really interesting to hear what readers think about the idea of an iPhone 6 with a display size of anything up to 6-inches. Is this something you'd approve of, or is 6-inches simply too big? Maybe you'd like to see iPhones produced in two different form factors, one around the current size and one phablet-sized? Let us know by sending your comments.