HTC One tablet release possibility emerges with image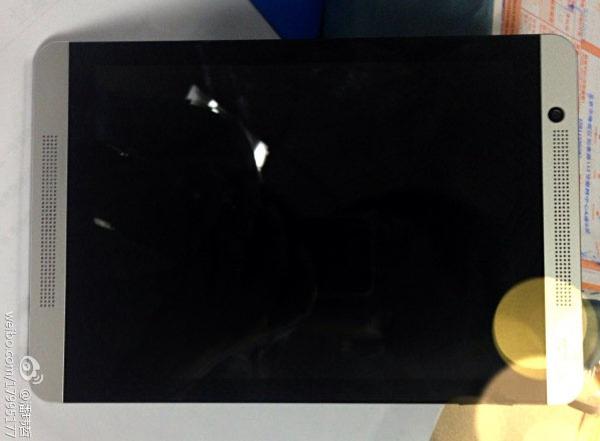 HTC has been having a tough time of it recently in the smartphone world leading up to the release of the much loved HTC One smartphone, and since then we have seen a mini version along with more colour finishes becoming available. Now there is the possibility of an HTC One tablet following the emergence of an image.
It is no secret that HTC is planning on releasing a phablet style smartphone known as the HTC One Max, but the image that you can see on this page that has been shared onto Weibo looks to be an HTC One inspired tablet PC.
The image shows a device that has a square like shape and it is believed that it is genuine as it doesn't look like the picture has been edited. You can also see the person that is taking the picture of the device in the reflection on the screen.
You can also see a front facing camera positioned on the top left hand side along with two speakers placed above and below the display. HTC hasn't got a great track record when it comes to tablet devices, but if any such device is in the pipeline and builds on the specifications on the HTC One smartphone they could be onto a winner.
Do you think this is the real deal?
Source: Weibo via Google Translate.