Microsoft Nokia deal vs Android, iOS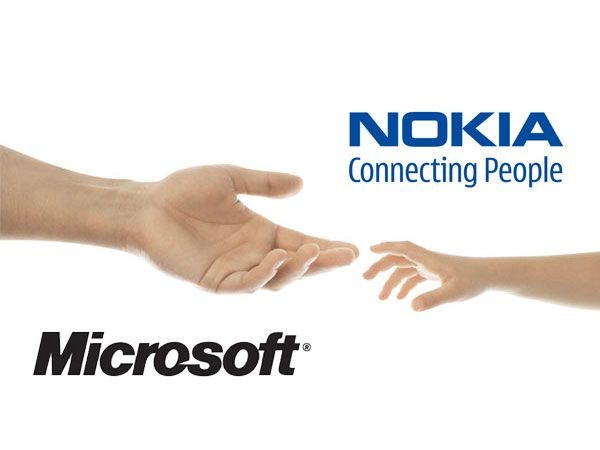 Microsoft buying Nokia and its main smartphone business for $7.2 billion has caused a lot of mixed reactions at the moment, many believe that Windows Phone is a failing product and will never compete with the likes of Android and iOS so what is the point.
Some say that Windows Phone is a failing product, but we have to disagree here and point out that it is not failing but simply not rising quickly enough to put a dent in the market Apple and Google have cleverly put into place with its smartphone market.

Was it the right move for Microsoft to buy Nokia?
To be fair it is too early to pass judgment, but we believe that Microsoft is going after the app environment to make it a better place than it already is. It could be the perfect opportunity to make a better app establishment and it would make more sense to build the low-end smartphone sector with WP8 and higher on board. There is no point trying to release more high-end smartphones, make a dent in the lower-end market to get the sales rolling in. It is always better to test waters with a cheaper manufactured phone than to put all the eggs in one basket and get egg on faces trying to prove something high-end.
In a way it does not make any sense why Microsoft bought Nokia, we all remember Google buying Motorola and MOTO sales are not going through the roof are they, Android consumers still seem to love HTC and Samsung more than Motorola handsets.
Android and iOS products are so much more popular than any Windows Phone 8 product on the market, ok the Lumia 920 and 1020 are great handsets, but these did not save Nokia. Windows Phone 8 devices are too late to the market according to some, is there any way Microsoft can make these desirable?
Windows Phone has been playing catch up for far too long now, and combining a software and hardware company may not fix this issue. The world is a brutal circle and even though some Windows Phone smartphones are fantastic it will always be way behind the likes of Android and iOS handsets.
We here at Phones Review read a lot of comments and look into many forums, what we have found is that many consumers are not opting for the Windows Phone simply down to a lack of apps. It also comes down to developers skipping Windows Phone because they are not selling is the masses to the consumer, devs prefer iOS and Android because that is where the money is at.
What can Microsoft do to resurrect Nokia Windows Phones?
Get more apps in the store by tempting more developers to come on board. Maybe Microsoft should consider the Android/Windows Phone open source package to boost sales. Microsoft buying Nokia was a shock to the system for many consumers, but MS have done this for a reason and they have something up its sleeve, they would not spend billions on a whim.
The Microsoft Nokia deal could be the next best thing, but unless more apps are put into place and more phones are sold then we might as well get the nails for the coffin and say a prayer for Nokia phones.