Nexus 5 hopes dashed, D820 is LG G2 CDMA: Updated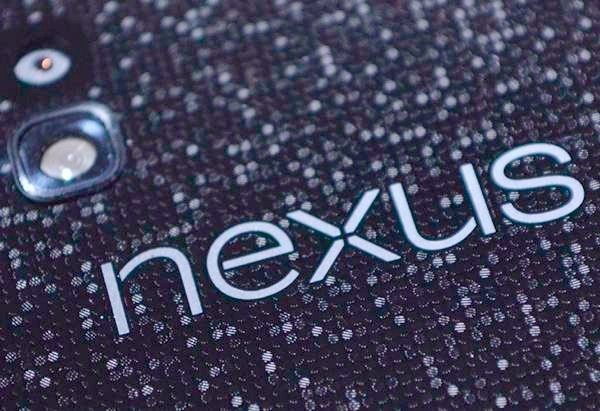 There has been a huge amount of speculation regarding the Google Nexus 5 over the last week. This all stemmed from a possible glimpse of the phone held by a Google employee, followed by a prospective FCC appearance of the phone. However, although it seemed the FCC device could well be the Nexus 5, those Nexus 5 hopes have now been dashed with news that it was the LG G2 CDMA variant.
The device that was spotted at Google HQ has spawned several concepts, some of them based on the measurements of the handset that arrived at the FCC (model D820). This was widely thought to be the upcoming Nexus 5 and some information was gleaned from the FCC filing.
Based on the documentation it looked as though the Nexus 5 would have a Qualcomm Snapdragon 800 quad-core processor, and a 4.96-inch display, measurements of 131.9mm x 68.2mm Bluetooth 4.0, NFC, and Wi-Fi 802.11 b/g/n/ac. It was also confirmed as an LG device.
However, new information from Evleaks now points to the FCC handset as being the CDMA variant of the LG G2. Evleaks is a hugely reliable source of upcoming product information, and to our knowledge rarely gets it wrong. Therefore we're inclined to think this is accurate.
Of course this means that all those coveted specs for the Nexus 5 must now be discounted, although some of them may well appear on the next Nexus phone when it is finally officially introduced.
One bright note though is that based on the connectivity information from the FCC filing, it looked as though the Nexus 5 was very unlikely to come to Verizon. As we now know this connectivity data was not for the Nexus 5, it may give potential Verizon customers of the phone a little glimmer of hope.
The Nexus 5 is rumored to be heading for an official unveiling in late October, so we hope that it wont' be too much longer until we hear more on this much-anticipated smartphone. For now though, we know that it's not model number D820, and we also know that LG can no longer be virtually confirmed as the maker of the device.
Were you hoping that the device that appeared at the FCC was the Nexus 5? Are you a prospective customer for this stock Android smartphone? We always appreciate hearing your thoughts, so do feel free to send us your comments.
UPDATE: The information from Evleaks is now being disputed by Android Police. The site points out that several of the specs of LG model D820 from the FCC filing simply do not match with being a variant of the LG G2. They still seem to be confident that D820 is still the Nexus 5 and make a good case in that respect.