Samsung Galaxy Gear restriction vs Sony Smartwatch 2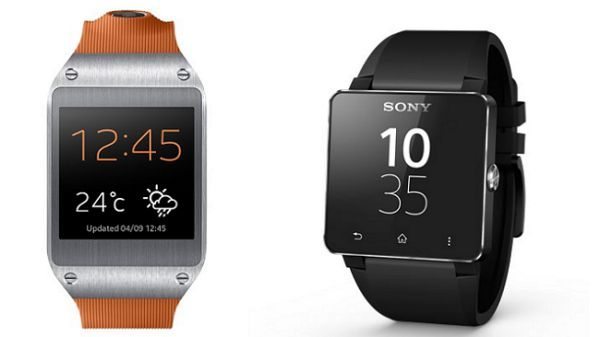 It is beginning to look like the next big thing in the mobile tech world is going to be the smartwatch, at least in the minds of the various manufacturers' producing the products. Today we are looking at the recently announced Samsung Galaxy Gear restriction vs. Sony Smartwatch 2.
At its special Unpacked Episode 2 event last week Samsung revealed the Galaxy Gear to the world, which to begin with will only be compatible with the Galaxy Note 3, although future firmware updates will allow the likes of the Galaxy S4, Galaxy Note 2, and Galaxy S3 to work with the device.
While the upcoming Sony SmartWatch 2 will be compatible with many more Android handsets that are not only made by Sony. The Sony offering has a 1.6-inch display with the choice of numerous colours, and uses Bluetooth to connect to your smartphone offering users a second display for push notifications.
This compares to the Samsung Galaxy Gear that uses a 1.63-inch display that again comes with a number of different colours for the strap, and included in the strap is a 1.9-megapixel camera. The Sony watch screen stays permanently on with a black on white display that will allow users to view it even in bright sunlight.
Where the Samsung device will require a button press or a shake to open up the display so it won't be so straight forward to quickly view the current time. Despite being always on the Sony should last three days before needing a recharge while the Samsung will need a charge every night.
The Samsung has the benefit of a built in camera that is quickly activated by swiping down on the watch face, and there is 4GB of built in storage for images and video recordings. This marks Sony's second offering in the new niche market and means the device currently has more applications available, but this should quickly change as developers get to work on the Galaxy Gear.
Sony's SmartWatch 2 is listed on the likes of Amazon for only £149.99 while the official price for the Galaxy Gear in the UK is £299 which compares to the US at $299. Apple are also rumoured to be working on a smartwatch that may be seen tomorrow, but it remains to be seen how the buying public take to this latest tech craze.
Many people may feel silly holding the likes of the Galaxy Gear to their ear to make or receive a phone call, and it's not as if the device sits discreetly on the wrist either.
Are you bothered about owning a smartwatch?